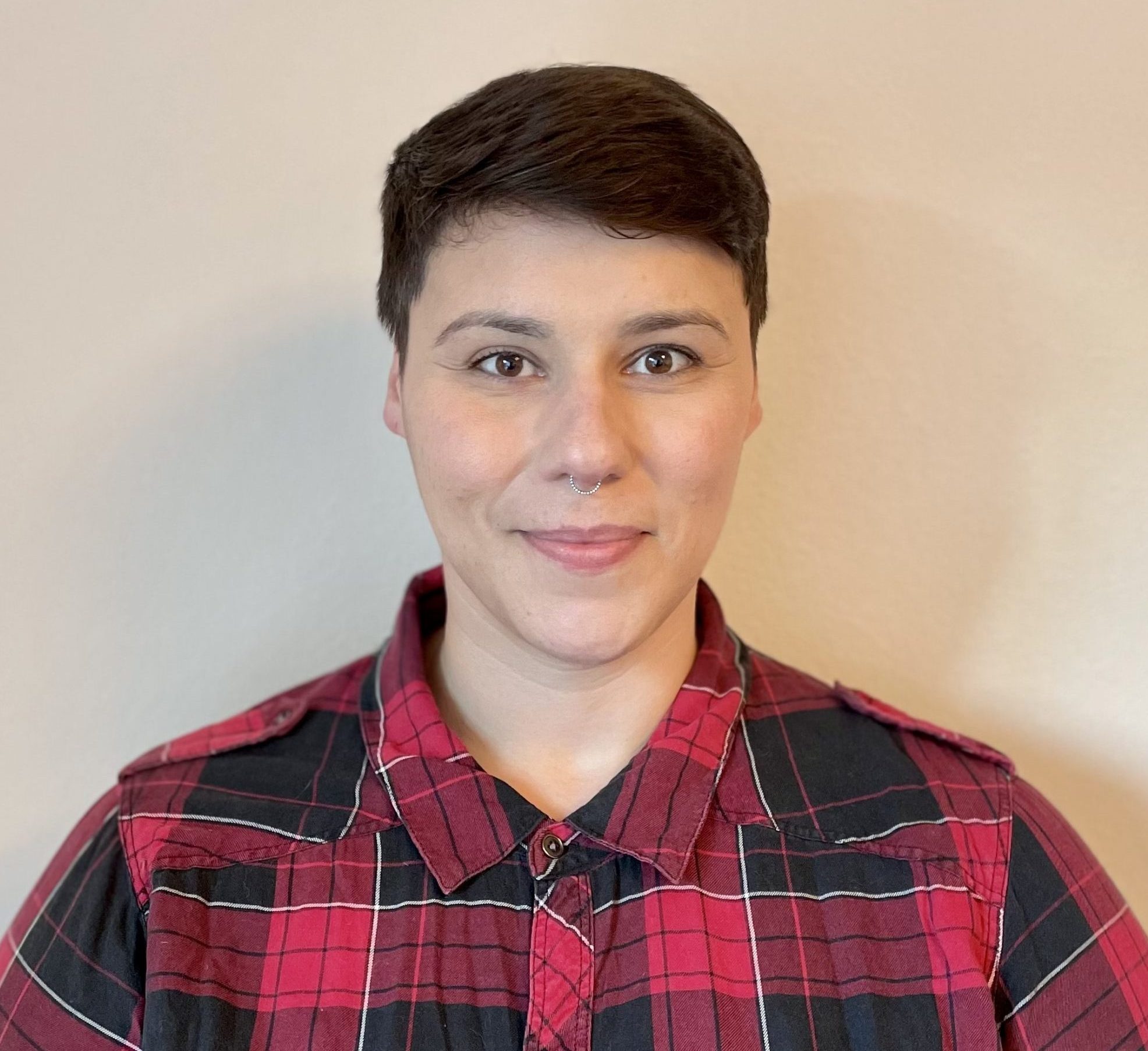 Lex by the numbers:
16 times moved throughout life
7 times being out of the country
288 DVDs to watch
2 cats to love and snuggle (Reginald & Sebastian)
---
Lex Bedevian achieved their master's in Clinical Mental Health Counseling with a specialization in Couples and Family Therapy from The University of Texas at Tyler. They have worked in environments related to inpatient hospitalization and intensive outpatient programs for adolescents and adults as a full time mental health therapist and program coordinator. Prior to joining the Portland DBT Institute team, they were a co-owner of a group practice and saw clients with issues which included social anxiety, coping with complex trauma, gender dysphoria and other LGBTQ+ concerns, deconstructing religious trauma, and navigating strained relationships. They enjoy holding space for clients to learn skills that improve their ability to cope and tolerate distress, and learn helpful ways to communicate and resolve conflicts effectively. They value the use of trauma informed care, considering systemic impact, and incorporating creative techniques to assist clients' in developing and fostering security within themselves. They love Disney/Pixar movies, music of all varieties, coffee, cooking, and bursting into laughter from puns and dad jokes.
At PDBTI, Lex is part of the Teen and Family Team. Lex hopes to assist clients in making desired changes and repairs that lead towards an authentic, whole-hearted life.