CITI DBT Foundational Five Day
Comprehensive Implementation & Training Initiative
PRESENTED BY
Jesse Homan, LPC
Portland DBT Institute
LOCATION
McMenamins Kennedy School
5736 Ne 33rd Ave, Portland, Or 97211
503-249-3983
DBT CITI 5 Day
PART I: March 19th through March 23rd, 2018 Registration Full
Please Join us for our next DBT CITI – May, 2019
---
COURSE DESCRIPTION
FIVE DAY IMMERSIVE EXPERIENCE
Our Five-Day CITI DBT Foundational is designed for practitioners and programs seeking an immersive experience in DBT – where the primary goal is to build a strong and adherent DBT program, outstanding DBT clinical competence, and a highly effective DBT consultation team. Our immersive approach applies the best of training and implementation processes and methods developed by Drs. Marsha Linehan, Kelly Koerner, Linda Dimeff and their colleagues at the University of Washington and BTECH over the past two decades. Our eyes will be squarely set on ensuring that trainees and programs will be well-prepared for Linehan's DBT Certification and Accreditation (dbt-lbc.org).
ELEMENTS OF OUR FIVE- DAY CITI DBT FOUNDATIONAL
This five-day onsite training will provide an immersive experience into all elements of DBT's theoretical, structural, and clinical content, including DBT skills. Instruction will include: didactic presentations, experiential exercises, review and discussion of video and audio tapes, and small-group practice exercises. We will apply an active learning method in our overall approach that includes: learn it (learn fundamental content elements), see it (watch the clinical strategy modelled), and do it (practice applying learned/observed strategy). To ensure that teams are able to return to home with clear directions about how to build a DBT program in their unique setting, Mr. Homan will meet individually with each DBT team.
LEARNING OBJECTIVES
As a result of this training participants will be able to:
• Discuss the history of DBT, the theoretical pillars on which it is based, the populations for which it is effective, and the main research findings to date.
• Explain what BPD is and how BPD was "reframed" in DBT.
• Describe the DBT biosocial theory of BPD, including how both factors transact.
• Describe recent findings on the neurobiology of BPD.
• Describe the DBT modes and functions.
• Describe the DBT team agreements and DBT assumptions about patients and therapists.
• Discuss the importance of structure in treating BPD, how DBT structures the treatment, DBT treatment goals, DBT stages of treatment, and Stage 1 targets.
• Explain the States of Mind, and the What and How skills of mindfulness.
• List the steps in treating in-session dysfunctional behavior.
• Explain the problem-solving strategies.
• Describe the components of, and when to use, chain analysis, solution analysis, and task analysis.
• Explain validation strategies and when to use them.
• Describe and apply dialectical strategies.
• Discuss DBT case management strategies and when to use them.
• Discuss the principles of phone coaching and other generalization strategies of DBT.
• Discuss communication strategies of DBT and know how to apply them.
• Describe the basic structure of a DBT skills training group, and how to optimize learning and engagement.
• Discuss the importance of Consultation Team in DBT.
• Describe the function of a DBT diary card, and know how to respond to common problems encountered using diary cards.
• List and describe the DBT Distress Tolerance Skills, DBT Emotion Regulation Skills, and the DBT Interpersonal Effectiveness Skills.
• Discuss the suicide crisis protocols of DBT and know how to utilize them.
---
PRICING & APPLICATIONS
CITI 5 DAY FOUNDATIONAL
A minimum of 3 is required to form a team.

Teams of Three to Five
$1,300.00 per person
Teams of Six to Nine
$1,100.00 per person
For teams of 10 or more please contact Christopher Williams at 503-290-3295 or cwilliams@pdbti.org
Full payment is required on or before December 1st, 2016 for application to be considered.
Note: All  team applications must be submitted together.
CRITERIA AND HOW TO APPLY
DBT CITI is designed specifically for teams of individuals who work together and who seek to learn DBT and build a DBT program. Teams can be no smaller than 3
Each team is required to have a team leader.
To get your team enrolled in DBT CITI please fill out the form below
Team Application
CONTINUING EDUCATION HOURS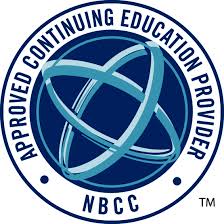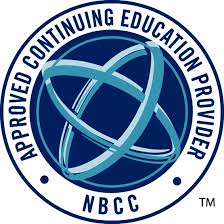 Participants who complete both training days will earn 33 CE hours.
Portland DBT Institute has been approved by NBCC as an Approved Continuing Education Provider, ACEP No. 6326.
Programs that do not qualify for NBCC credit are clearly identified. Portland DBT Institute is solely is responsible for all aspects of the programs.
LOCATION
McMenamins Kennedy School
5736 Ne 33rd Ave, Portland, Or 97211
503-249-3983
ACCOMMODATIONS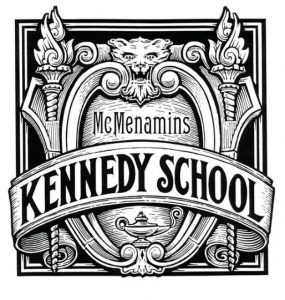 If your team is traveling to be with us, PDBTI has a room block set aside at McMenamins Kennedy School to ensure that your team can focus on learning.  Here you'll find great food, a movie theater with nightly showings, soaking pool to regenerate in the evenings, and a gift shop (just wait until the principal hears about this!) The hotel is located minutes from Portland International Airport in the Alberta District, home to Salt & Straw (incredible ice cream straight out of Portlandia) as well as the best of Portland's food, shopping, and nightlife.
Teams wishing to book rooms in the Portland DBT room block will need to contact McMenamins Kennedy School front desk, request the Portland DBT Room block, and provide a credit card number to reserve. The rooms in the block are the Kings English. They are the least expensive rooms in the quiet area of the hotel. Prices are variable so the sooner rooms are reserved and locked in, the lower the rate will be. Rooms not reserved will be released back to the hotel February 17th. Please contact McMenamins Kennedy School at 503-249-3983 if you wish to reserve.