Two-Part, Intensive DBT Experience

Comprehensive

Implementation & Training Intensive



DBT CITI PART I: 2024 dates to be announced soon
Presented via Zoom Video Communications
Presented by:
Andrew White, PhD, ABPP,
Chris Conley, DSW, RSW
DBT CITI PART II:  2025 dates to be announced soon

Presented via Zoom Video Communication
Presented by:
Andrew White, PhD, ABPP

---
Enroll Your Team
Registration for next year's DBT CITI is not yet open. Please contact us if you are interested in applying.
Tricia Satre tsatre@pdbti.org (503) 290-3293
---
Two-Part Intensive Experience
The innovative DBT Comprehensive Implementation & Training Intensive (DBT CITI) is designed for practitioners and programs seeking an immersive experience in DBT – where the primary goal is to build a strong and adherent DBT program, outstanding DBT clinical competence, and a highly effective DBT consultation team.
Our immersive approach applies the best of training and implementation processes and methods developed by Drs. Marsha Linehan, Kelly Koerner, Linda Dimeff and their colleagues at the University of Washington, BTECH, & BTECH Research over the past two decades. Our eyes will be squarely set on ensuring that trainees and programs will be well-prepared for Linehan's DBT Certification and Accreditation dbt-lbc.org.
Elements of DBT CITI
Virtual DBT CITI Part I: Content Acquisition & Drafting a Provisional DBT Program Plan. This five-day virtual training will provide an immersive experience into all elements of DBT's theoretical, structural, and clinical content, including DBT skills. Like the early days of Linehan's DBT Intensives™, we will incorporate an evening session devoted to learning DBT skills and how to run DBT skills training groups. Instruction will include: didactic presentations, experiential exercises, review and discussion of video and audio tapes, and small-group practice exercises. We will apply an active learning method in our overall approach that includes: learn it (learn fundamental content elements), see it (watch the clinical strategy modelled), and do it (practice applying learned/observed strategy). To ensure that teams are able to return to home with clear directions about how to build a DBT program in their unique setting.
Between Parts I & II: Strengthening Clinical Capability and Building a DBT Program. At the conclusion of Part I, detailed instructions for practicing DBT and building a DBT program will be provided along with a DBT exam intended to help individuals prepare for the DBT Certification tests and to further strengthen their mastery of concepts. Assignments completed during this interim period will be presented at Part II.
Virtual DBT CITI Part II: Strengthening Core Competencies and Refining Program Direction. The intent of Part II is to refine and receive feedback on DBT clinical skills and to ensure that each DBT program is headed in a direction of building a DBT program to fidelity. Specifically, each team will present a clinical DBT case, a clinical sample, and their DBT program. We will highlight those elements that are "on-model" and will work with the team on those elements that are "off-model." We will drill down further on concepts and strategies that require further refinement and practice.
PDBTI's Virtual DBT CITI Part II combines the benefits of a traditional DBT Intensive/CITI Part II with preparation for DBT-LBC Clinician Certification. This Part II is intended for:
Teams new to DBT who are completing their 10-day comprehensive DBT training experience.
DBT clinicians who have minimally completed a five-day Part I who wish to prepare for DBT-LBC Clinician Certification.
Teams seeking further assistance building, enhancing their DBT programs and ensuring their fidelity.
---
PRICING & APPLICATIONS

PARTS I & II
Parts I & II are required for new DBT teams and clinicians who are not part of an established DBT program.
Individuals and Teams up to Five:
$ 2,225.00 per person
Teams of Six to Nine:
$ 2,025.00 per person
PART I ONLY
For New Members of established DBT Teams only.
Individuals and Teams up to Five:
$ 1,550.00 per person
Teams of Six to Nine:
$ 1,350.00 per person
For teams of 10 or more, special pricing is available.  For more information, please contact
Tricia Satre, 503-290-3293 or tsatre@pdbti.org
CRITERIA
DBT CITI is designed specifically for teams of individuals who work together and who seek to learn DBT and build a DBT program. Each team is required to have a team leader. Individual clinicians and teams of two will be accepted on a case by case basis following review of training applications and added to another existing DBT team.
Each team is required to have a team leader.
CONTINUING EDUCATION HOURS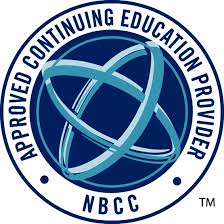 CITI Part I Participants who complete ALL training days will earn 30 NBCC CE hours
CITI Part II Participants who complete ALL training sessions will earn 24 NBCC CE hours
Portland DBT Institute has been approved by NBCC as an Approved Continuing Education Provider, ACEP No. 6326.
Programs that do not qualify for NBCC credit are clearly identified. Portland DBT Institute is solely is responsible for all aspects of the programs.