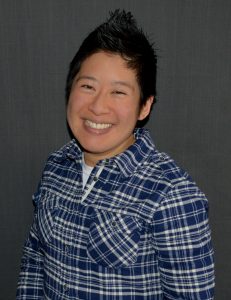 October 11th and 12th, 2018 SOLD OUT
Sign in begins at 8:00am
Training 8:30am to 5:00pm
If you would like to be added to our waitlist, and be updated on the next date this training is scheduled, please email our Training Coordinator, Christopher Williams, cwilliams@pdbti.org , with the following information
Name
Licensure
Agency
email address
phone number
PRESENTED BY
Erica Tan, PsyD
Dr. Tan is a Certified DBT Clinician
LOCATION
McMenamins Kennedy School
5736 NE 33rd Ave,

Portland, OR 97211
503-249-3983
---
Groups of 5 or More
If  you are interested in this training on a date not offered, we can schedule most trainings at our site or yours, to meet your group's needs.
---
COURSE DESCRIPTION
Dialectical Behavior Therapy (DBT) is a highly efficacious treatment developed by Marsha M. Linehan, PhD for multi-diagnostic, severely disordered individuals with borderline personality disorder and other problems of emotion dysregulation. DBT has been adapted (Rathus & Miller, 2014) to treat adolescents struggling with self-harm and suicidal behaviors, as well as their families. Numerous studies now demonstrate that DBT for adolescents is efficacious at reducing suicidal and non-suicidal self-harm behaviors and improving quality of life. DBT for adolescents is particularly important as a secondary prevention intervention, as a significant number of adolescents admitted to inpatients units meet criterion behaviors for borderline personality (50%, Kaess, Brunner, & Chanen, 2014).
This two-day training will provide an overview of DBT with a special emphasis on the adaptation of DBT for adolescents and their families.
Topics covered will include:
• Overview of the DBT treatment structure and targets when treating adolescents and families
• The use of validation and behavior targeting with adolescents and families
• DBT stylistic strategies for use with adolescents and families
• An "big picture" overview of the adapted DBT skills set for adolescents and families
LEARNING OBJECTIVES
Upon completion of this two-day workshop, participants will be able to:
Describe the structure of DBT, including treatment stages, targets, modes, and functions
Describe the adaptations to standard DBT structure used when working with adolescents and families
Understand and describe the DBT biosocial theory and how it relates to adolescent clients
Apply DBT validation strategies to adolescent clients and families
Understand mindfulness skills as applied to adolescents and families, including Middle Path.
Shape treatment goals and priorities for the complex multi-diagnostic adolescent client
PREREQUISITES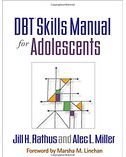 There are no prerequisites for this course. For maximal impact, we encourage learners to bring copies of Rathus and Miller's (2014) DBT Skills Manual for Adolescents
WHO SHOULD ATTEND?
This course is designed for mental health professionals with or without familiarity with DBT who work with adolescents and their families and are interested in learning strategies to treat individuals with severe emotion dysregulation.
DELIVERY METHOD
We will apply highly engaging instructional strategies, along with audience participation, to bring the teaching to life.
CONTINUING EDUCATION HOURS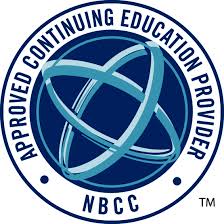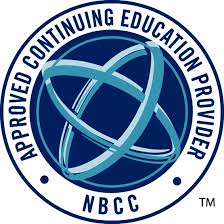 Participants who complete both training days will earn 12 CE hours.
Portland DBT Institute has been approved by NBCC as an Approved Continuing Education Provider, ACEP No. 6326.
Programs that do not qualify for NBCC credit are clearly identified. Portland DBT Institute is solely is responsible for all aspects of the programs.
PRICING
Individual Registration Fee
$300.00
Group Registration Fee for 5 or more
$275.00
Student Registration Fee
$225.00
Early Registration Discount:
For those registering 30 or more days in advance a $25 per person discount will be given.
CANCELATIONS AND REFUNDS
A $60.00 handling fee will be deducted upon cancellation. Refund requests by fax or email must be received two weeks before the start date. In addition, the fees are non-transferable.
PDBTI reserves the right to cancel any program due to under-enrollment, or any course due to work stoppages, instructor illness or inclement weather. If a course is cancelled, PDBTI is responsible for refunding only the course fee.
ACCOMMODATIONS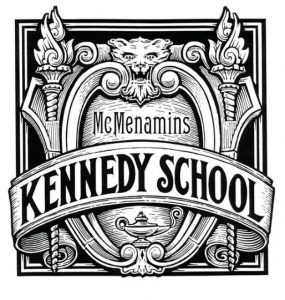 If you are in need of accommodations during your time in Portland, McMenamins Kennedy School is a memorable and comfortable place to stay. The hotel is located minutes from Portland International Airport as well as to shopping in downtown Portland.
Since its 1915 opening, this historic elementary school has been a beloved fixture of its Northeast Portland neighborhood. McMenamins renovated the once-abandoned scholastic gem and turned it into Portland's most unique hotel. Here you'll find 57 comfy guestrooms with private baths and telephones (some fashioned from former classrooms complete with original chalkboards and cloakrooms – others with an author's theme), a restaurant, multiple small bars, a movie theater, soaking pool, gift shop and a brewery (just wait until the principal hears about this!).
Information on Trimet bus, lightrail, and street car transportation can be found at