The Learn and Earn over Lunch series is an opportunity to earn free continuing education credits while you eat lunch. Join us from noon to 1:00pm Pacific Time.
free
online via Zoom
one-hour
---
Upcoming
Wednesday, February 9th:
A Taste Of CFT
Noon to 1:00pm PST
This one-hour training will introduce a number of the basic elements of Compassion-Focused Therapy (CFT). We'll become acquainted with a functional definition of compassion, and explore the three flows of compassion. We'll then explore an organizational model for the process of conducting CFT which includes both implicit and explicit ways that CFT therapists approach helping clients to soften shame and self-criticism and to approach and work compassionately with the sources of suffering in their lives. Finally, we'll briefly touch on a few examples of compassionate mind training practices commonly used by CFT therapists.

LEARNING OBJECTIVES
By the conclusion of this event, participants will be able to:
• Participants will be able to articulate a working definition of compassion.
• Participants will be able to name and describe the three flows of compassion.
• Participants will be able to name the elements of the SMST model of approaching compassion-focused therapy.
• Participants will be able to name two forms of compassionate realization that CFT therapists seek to help patients realize.
Russell Kolts is a Professor of Psychology at Eastern Washington University and Director of the Inland Northwest Compassionate Mind Center in Spokane, Washington, USA. He has authored or co-authored scientific articles in various areas of psychology and has written several books about CFT and compassion, including CFT Made Simple, The Compassionate Mind Guide to Managing Your Anger, An Open-Hearted Life: Transformative Lessons on Compassionate Living from a Clinical Psychologist and a Buddhist Nun (with Thubten Chodron), and Experiencing Compassion Focused Therapy from the Inside Out (with Tobyn Bell, James Bennett-Levy, and Chris Irons).
Register Now
---
Recordings
Chasing Your Tail in Treatment: When OCD is Missed
*Note: This recording is not eligible for CE credits.*
---
CONTINUING EDUCATION HOURS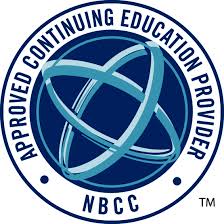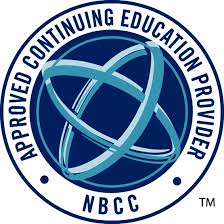 Portland DBT Institute has been approved by NBCC as an Approved Continuing Education Provider, ACEP No. 6326.
Programs that do not qualify for NBCC credit are clearly identified. Portland DBT Institute is solely is responsible for all aspects of the programs.
---
Questions about the Learn and Earn Series?
Please contact our Community Relations Liaison,
Brianna Johnson, at (503) 290-3297 or bjohnson@pdbti.org. 
---
Our Intention. We want to live by our values. Doing what we can to share evidence-based practices with others matters to us. It's what we strive for – in how we care for our clients train our colleagues. Each seminar you receive from us will first be tested by our own healthcare providers to ensure the content is clear, directly relevant to clinical practice, and fresh. We are proud of the specialty services we offer at Portland DBT Institute, including our IOP offerings, and want to share them with you. 
---
PDBTI's Current and New Intensive Outpatient Services

Who We Treat: We treat complex, severe multi-diagnostic individuals, including those who are suicidal, engage in self-harm behaviors and may also have borderline personality disorder (BPD).
Our Services: We are a full-fidelity DBT program certified by the DBT-Linehan Board of Certification and are led by DBT experts. We are accustomed to treating challenging behaviors – often those that have interfered with success in other ED programs. We offer a range of services to accommodate the needs of those we serve – from DBT Enhanced Skills Training Groups and standard ("full-program") comprehensive DBT to Intensive Outpatient services. To ensure everyone's safety, all PDBTI services are currently and exclusively offered via telehealth.
Eating Disorder IOP. Our 12-week ED-IOP program meets every weekday from 8:00am to Noon via telehealth and includes: twice-daily structured meals, comprehensive DBT skills training, weekly DBT individual therapy, 24/7 as-needed phone coaching, nutrition therapy, weekly vitals/weight oversight with our Nurse Practitioner, and medication management (when indicated).
Adult DBT IOP. Beginning July 1, 2021, the eight-week Adult DBT IOP will meet four days weekly (M, W, Th, F) from Noon to 3:00pm. The program includes intensive immersion in DBT skills training, weekly DBT individual therapy, 24/7 as-needed phone coaching, and as-needed medication management. Members are expected to complete two or more rotations through this IOP, as needed.
Teen and Family IOP. Beginning late Fall 2021, we will launch an eight-week Teen and Family IOP. Our Teen and Family DBT IOP offers all of the components of standard outpatient DBT in a more intensive format – three days a week (M, W ,Th) from 4:00pm to 7:00pm. In addition to group sessions, teens meet weekly with an individual therapist for an hour, and with their parents and a DBT family therapist twice monthly for one hour. Individual and family therapy sessions will be scheduled at mutually convenient times. Our Teen and Family DBT IOP also includes the following as-needed services: DBT coaching calls (outside program hours) and medication management.
---
Questions about the Learn and Earn Over Lunch Series or about our Services?
Please contact our Community Relations Liaison,
Brianna Johnson, at (503) 290-3297 or bjohnson@pdbti.org.