---
Learn and Earn Over Lunch Winter 2021.
Training 12pm-1pm PST | See below for dates and topics.
Please join us in 2021 as we
keep our monthly noon hour Learn and Earn Over Lunch Series rolling with a new 2021 line up of topics and instructors. 
Getting to the Heart of the Problem: Using Behavioral Chain Analysis to Understand Simple and Complex Behavioral Problems, Mandy Porter, PsyD, ABPP
DBT for Teens: What's in the Soup?  Erica Tan, PsyD
Improving the Standard of Care for Teens with Anorexia Nervosa, Charlotte Thomas, LCSW
Treating Complex Suicidal Teens Across Levels of Care, Andrew White, PhD, ABPP
---
Wednesday, April 14th, 2021 | Treating Complex Suicidal Teens Across Levels of Care
Suicidal behavior remains a major public health challenge in the United States and remains the second leading cause of death among high school teens 14 to 18 years old after unintentional injuries. Between 2009 and 2018, suicide rates for those 14 to 18 years old increased by 61.7%, from 6.0 to 9.7 per 100,000. In addition to those that complete suicide, there are many more who make a suicide attempts or struggle with suicidal ideation. For example, approximately 95,000 high school-aged youth visited emergency departments for self-injury in 2018. A number of evidence-based practices (EBPs) for suicidal teens exist, including DBT, and span levels of care as well as cultural backgrounds.
Dr. White will overview the prevalence of the problem and evidence-based suicide prevention interventions for teens. He will then describe clinical considerations to contemplate with respect to determining the appropriate level of care for a specific suicidal teen. He will weave clinical illustrations throughout his talk.
Learning Objectives | By the conclusion of this event, participants will be able to:
Describe the scope of the problem of suicide and suicidal behaviors among teens
List three suicide prevention EBPs for teens.
Describe clinical considerations when determining the appropriate level of care for a suicidal teen
| | |
| --- | --- |
| | Instructor | Andrew White, PhD, ABPP is Associate Director of PDBTI, a clinical psychologist, and certified by the DBT-Linehan Board of Certification as a DBT clinician. Dr. White previously directed the PDBTI Teen and Family program. Dr. White is also a member of the PDBTI training team. In his role as Associate Director, Dr. White oversees the day-to-day clinical operations of Portland DBT Institute and its sister organization, Heal, Thrive, Grow Behavioral Health. His clinical areas of expertise include suicide, clinical risk management, adolescent and family treatment, dialectical behavior therapy, cognitive behavioral therapy, behavioral therapy, and implementation of evidence-based practice (EBP). He has extensive research and evaluation experience on both coasts, with specific interests in community-based program evaluation, multilevel modeling, frequent use of psychiatric emergency services, and general evaluation of EBPs. |
Register Now
---
CONTINUING EDUCATION HOURS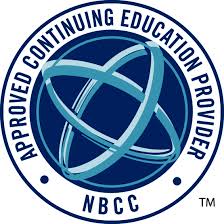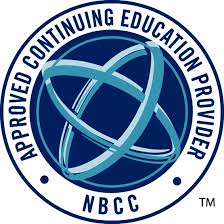 Portland DBT Institute has been approved by NBCC as an Approved Continuing Education Provider, ACEP No. 6326.
Programs that do not qualify for NBCC credit are clearly identified. Portland DBT Institute is solely is responsible for all aspects of the programs.
---
Questions about the Learn and Earn Series?
Please contact our Community Relations Liaison,
Brianna Johnson, at (503) 290-3297 or bjohnson@pdbti.org.