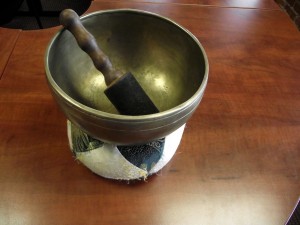 The Portland DBT Institute (PDBTI) is committed to clinical excellence and comprehensive delivery of Dialectical Behavior Therapy (DBT). As a client and member of the PDBTI community, you can expect that your providers have received the highest standard of training in DBT. As a member of our clinic, you can expect that we will go the extra mile for you, and with you, in the service of building a life worth living.  We are excited to have you get started with us – you can find the electronic (or paper) interest form right below these Frequently Asked Questions about the process of requesting clinical services!
Telehealth Delivered. Since the start of COVID, we have successfully converted all our treatment services, including our IOPs, to telehealth. All standard services and IOPs are currently offered via HIPAA-secure video conferencing.
---
Resources While You Wait. We, like you, feel so frustrated and sad about the length of our wait list. Because of the mental health crisis caused in part by COVID, our wait list has mushroomed over the past two years. You have our word that we will continue to work to solve the barriers on our end – to increase our ability to care for our community. In the meantime, please consider these which you can access in a PDF format here, or in a post on our website.
---
If you have questions about referring to our Intensive Outpatient Program for Eating Disorders (EDIOP), please contact our IOP Community Liaison Team at iop@pdbti.org.
---
FAQ:
What programs are offered at PDBTI?
We currently offer programs tailored for both adults and teens, including standard DBT, enhanced skills training (skills only), and intensive outpatient programs (IOPs). Please refer to our Clinical Services at PDBTI table for a breakdown of each program.
---
How long can I expect to wait before starting services?
Currently, the wait time for starting with an individual therapist as part of our standard DBT program is: about 24 months for adults, and about 10-12 months for teens. The length of your wait time can depend on how many therapists have availability in their caseload and how many therapists are available at the same times you are, in addition to other requirements you may have for a therapist. (For example, if you are looking for appointments only after 5pm and would like to see a male individual therapist, you may experience a longer wait time). Waitlist times may vary based on insurance and how many available therapists accept your insurance plan(s). In general however, the fewer restrictions you have, the faster we can place you!
You can start skills training rather than waiting for an individual therapist!  Please indicate on our referral form that you are interested in this option (called "Enhanced Skills Training" or "EST" on the interest form). In the EST program, you join an adherent DBT skills group led by our expert skills trainers WHILE KEEPING YOUR PLACE ON THE WAITLIST. You can generally start within 1-2 months (or 4-6 months for teens & families) following interest form submission! It's a great way to get started learning DBT skills as soon as possible.
---
I'm in a crisis now (or my loved one is), what do I do?
We truly wish we could serve everyone who contacts us immediately and we view access to effective evidence based mental health services as essential. At the same time, we are not able to offer immediate crisis services for individuals who are not in our program. We suggest making use of Lines For Life, your county crisis line, the national suicide lifeline, or the Unity Center in the meantime. You can also take a look at DBT web resources such as www.dbtselfhelp.com, www.bpdvideo.com, or ilovedbt.com.
We also have compiled a list of resources to access while you wait, which you can access in a PDF format here, or in a post on our website.
---
Do I need to get authorization from my insurance company?
We are proud to be in-network with most major commercial insurance companies, as well as Federal Medicare and Medicaid/Oregon Health Plan (OHP). While many plans typically do not require any special pre-authorizations, there are a few exceptions (and we always encourage clients to contact their health plan to get information on your benefits and any authorization requirements). We do need pre-authorization for services for anyone using the Oregon Health Plan (each county/plan has a different process – please contact your OHP plan for details) and for Kaiser (please call member services or talk with your current Kaiser therapist). If you're unsure whether you or your provider need to obtain pre-authorization before coming to PDBTI, please contact your insurance plan's customer service department (look for a phone number of the back of your insurance card).
---
What is the membership fee?
Members of our programs pay an initiation fee of $75.00*. Payment is due upon completion of your assessment and after you have reviewed and accepted your treatment plan, before starting treatment services. These fees allow our treatment teams to provide comprehensive, specialized and personalized care throughout your treatment, and access expert supervision and consultation – all activities which are not typically covered by health insurance reimbursement. In addition, the membership fee gives you all the materials you need for our skills groups.
*Membership will automatically be granted, and no membership fee is collected for clients with Kaiser HMO plans or the Oregon Health Plan as a benefit of their health plan coverage.
---
How long does it take to process my interest/referral form?
We typically receive and review interest forms within 24-48 business hours. A member of our Intake Team will call or contact you within 5-10 business days to go over your referral information and discuss treatment options. If you have not received a call within 10 business days of your interest/referral submission, please reach out to us for assistance. You can call our Intake Department directly at 503-290-3291.
---
Let's Get Started
1. The first step is to fill-out our secure electronic interest form. If you prefer, you may print and fax our printable interest form to our secure fax line at 503-231-8153, or mail it to Portland DBT Institute, Attn: Intake Dept, 5200 S. Macadam Ave, Suite 580, Portland, OR 97239.
2. We will review interest forms and a member of our Intake Team will phone you within 5-10 business days to review your referral information and discuss treatment options.  This may include joining the DBT Enhanced Skills Training (EST) program while you are working with your outside provider.
3. Once you are matched with a therapist, you will receive a call from your therapist to schedule you for your assessment.
One of our highest held values is to provide access to effective mental health services with as few barriers as possible. If at any time during the process of getting started, you should have any questions, please contact our intake team by email at referral@pdbti.org, or by phone at (503) 290-3291.