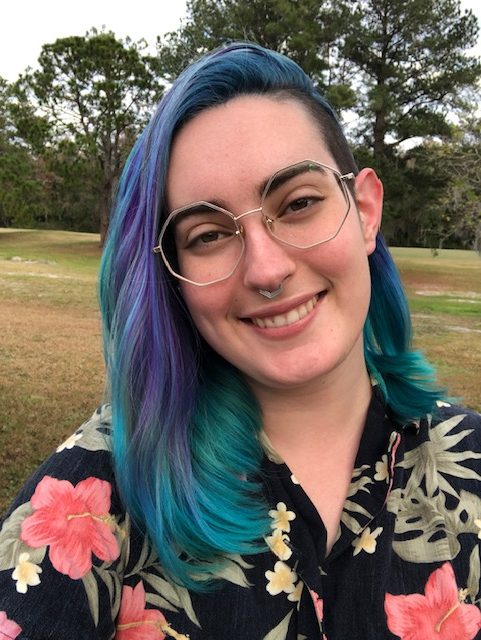 Prin by the numbers:
1 international trip that they love talking about
65 degrees Fahrenheit feels cold to this Floridian
100 potted plants (approximately)
---
Prin received their B.A. from the University of South Florida in Women's & Gender Studies with a concentration in Queer Theory and a minor in Psychology. A first-generation college graduate, Prin dedicated much of their time developing LGBTQ+ student success resources including a trans student organization, expanding Safe Zone training, and developing the proposal and programming for an LGBTQ+ Living Learning Community, which launched in 2018.
Following graduation, Prin entered the nonprofit field where they developed and facilitated local resources for the LGBTQ+ community and allies. This includes LGBTQ+ centered DEI trainings, a nonbinary peer support group (est. 2016), and community events and fundraisers. Prin has personally benefited from learning DBT skills at a young age, and is excited to bring their unique skill set to the administrative team and support PDBTI's mission.
Outside of work, Prin has a passion for LGBTQ+ advocacy, mental health, and gardening! Prin has found interesting ways in which all of these passions can connect and intersect.