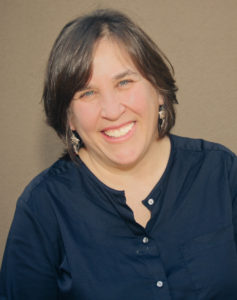 This training is currently available for
scheduling as a Private Training.
Presented Virtually via Zoom Video Communications
PRESENTED BY
Linda Dimeff, PhD
Institute Director
DBT-Linehan Board of Certification Certified Clinician™

---
COURSE DESCRIPTION
Led by internationally recognized expert and coauthor of Dialectical behavior therapy for substance use disorders (BPD-SUD; Linehan & Dimeff, 1997), DBT for SUD is an expansive treatment for individuals with borderline personality disorder and substance use disorders. This Three-day training is a highly experiential, and practical workshop that will provide participants with a comprehensive working knowledge of the adaptations to be made when working with individuals with BPD-SUD. As individuals with BPD-SUD experience different problems from individuals with BPD, this workshop will address these specific problems, how to tailor the DBT skills to address these problems, and the skills that are specific for DBT-SUD. To ensure that that participants leave with well-honed skills, we apply an active teaching method:
Learn it. We will present and summarily discuss content in brief learning modules. These modules will emphasize key principles, procedures, and strategies.
See it. Following didactic presentation of content, we will illustrate the technique just learned in a role-play.
Do it. Trainees will immediately practice what they learned and observed.
WHO SHOULD ATTEND?
Individuals who are already applying DBT Individual Therapy in their practice and/or who directly supervise other clinicians who provide DBT. This is not an introductory training.
LEARNING OBJECTIVES
Participants who complete both training days will earn 10 continuing education credits. Upon completion of the two-day training, participant will be able to:
1. Describe major findings from research on DBT for clients with BPD and substance use disorders.
2. List three principles to consider in determining who DBT-SUD is good for.
3. Describe strategies used in the first session of DBT for Substance Abusers.
4. Define Dialectical Abstinence in DBT with clients who have BPD and SUD.
5. List three specific treatment targets for clients with SUD and BPD.
6. List principles to determine whether to insist on abstinence, when to allow for gradual reduction in use ("warm turkey"), and when to not target the SUD at all.
7. Describe three skills specifically designed for SUD clients.
8. List three attachment strategies.
9. Describe the function of attachment strategies.
10. Describe how lying is targeted, addressed, and treated when treating BPD SUD clients.
11. Describe the principles and strategies in using drug testing with individuals with SUD.
---
CONTINUING EDUCATION HOURS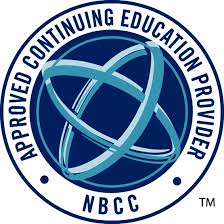 Participants who complete all training days will earn CE hours.
Portland DBT Institute has been approved by NBCC as an Approved Continuing Education Provider, ACEP No. 6326.
Programs that do not qualify for NBCC credit are clearly identified. Portland DBT Institute is solely is responsible for all aspects of the programs.
---
Private Training Requests
Portland DBT Institute training is available to schedule as a private training for your group. PDBTI's training team travels locally, nationally, and internationally, to provide evidence based, adherent DBT training. Please fill out our Training Request Form and a training coordinator will contact you to see how we can work together to exceed your organization's training goals.