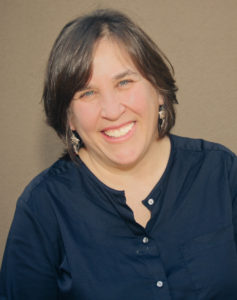 June 7th and 8th, 2018
Sign in begins at 8:00am
Training 8:30am to 5:00pm
PRESENTED BY
Linda Dimeff, PhD
Institute Director
Dr. Dimeff is a Certified DBT Clinician
LOCATION
McMenamins Kennedy School
5736 NE 33rd Ave

Portland, OR 97211
503-249-3983
---
Groups of 5 or More
If  you are interested in this training on a date not offered, we can schedule most trainings at our site or yours, to meet your group's needs.
---
COURSE DESCRIPTION
Led by internationally recognized expert and coauthor of Dialectical behavior therapy for substance use disorders (BPD-SUD; Linehan & Dimeff, 1997), DBT for SUD is an expansive treatment for individuals with borderline personality disorder and substance use disorders. This two-day training is a highly experiential, and practical workshop that will provide participants with a comprehensive working knowledge of the adaptations to be made when working with individuals with BPD-SUD. As individuals with BPD-SUD experience different problems from individuals with BPD, this workshop will address these specific problems, how to tailor the DBT skills to address these problems, and the skills that are specific for DBT-SUD. To ensure that that participants leave with well-honed skills, we apply an active teaching method:
Learn it. We will present and summarily discuss content in brief learning modules. These modules will emphasize key principles, procedures, and strategies.
See it. Following didactic presentation of content, we will illustrate the technique just learned in a role-play.
Do it. Trainees will immediately practice what they learned and observed.
WHO SHOULD ATTEND?
Individuals who are already applying DBT Individual Therapy in their practice and/or who directly supervise other clinicians who provide DBT. This is not an introductory training.
LEARNING OBJECTIVES
Participants who complete both training days will earn 12 continuing education credits. Upon completion of the two-day training, participant will be able to:
1. Describe major findings from research on DBT for clients with BPD and substance use disorders.
2. List three principles to consider in determining who DBT-SUD is good for.
3. Describe strategies used in the first session of DBT for Substance Abusers.
4. Define Dialectical Abstinence in DBT with clients who have BPD and SUD.
5. List three specific treatment targets for clients with SUD and BPD.
6. List principles to determine whether to insist on abstinence, when to allow for gradual reduction in use ("warm turkey"), and when to not target the SUD at all.
7. Describe three skills specifically designed for SUD clients.
8. List three attachment strategies.
9. Describe the function of attachment strategies.
10. Describe how lying is targeted, addressed, and treated when treating BPD SUD clients.
11. Describe the principles and strategies in using drug testing with individuals with SUD.
CONTINUING EDUCATION CREDITS
Participants who complete both training days will earn 12 continuing education credits.
Portland DBT Institute is an NBCC-Approved Continuing Education Provider (ACEP) and may offer NBCC-approved clock hours for events that meet NCBB requirements. The ACEP solely is responsible for all aspects of the program
PRICING
Individual Registration Fee
$300.00
Group Registration Fee for 5 or more
$275.00
Student Registration Fee
$225.00
Early Registration Discount:
For those registering 30 or more days in advance a $25 per person discount will be given.
ACCOMMODATIONS & TRANSPORTATION
ACCOMMODATIONS

River's Edge Hotel & Spa
The River's Edge offers the guests of Portland DBT Institute a 10% discount off of the best rate of the day for both the Hillside and Riverside King guestrooms.

When booking reservations, please ask for HEALTH rate plan. This rate is subject to availability at time of booking. Should the Premier Rate Plan not be available, the best available house rate will prevail.

As well as being a short riverside walk from the offices of Portland DBT Institute, travelers staying at the River's Edge will enjoy the following amenities and services.

Well-appointed guest room accommodation in either the Hillside King (343 sq. ft.) or Riverside King Guestrooms (390 sq.) Hillside guestrooms have windows which open,Riverside, a walk out patio facing the river. Both light and airy.
Guestrooms with complimentary wireless internet service, a well – lit work area, 50" flat screen television, in-room coffee, safe and large marble surfaced bathroom vanities.
24 hour access to the fitness center, Jacuzzi, sauna and steam room.
Complimentary use of the business center.
The in-house spa which offers a wide range of treatments. Please visit our website for a complete list of treatments and pricing.
The Aquariva restaurant adjacent to the hotel services, breakfast, lunch, happy hour, dinner and brunch.
Information on Trimet bus, lightrail, and street car transportation can be found at