This training is currently available for scheduling as a Private Training.
Standard 2 Day Schedule
Sign in begins at 8:00am
Training 8:30am to 5:00pm
PRESENTED BY
Charlotte Thomas, LCSW
Pathways to Mindful Eating Program Manager
LOCATION
McMenamins Kennedy School
5736 NE 33rd Ave
Portland, OR 97211
503-249-3983
---
Private Training Requests
Portland DBT Institute training is available to schedule as a private training for your group. PDBTI's training team travels locally, nationally, and internationally, to provide evidence based, adherent DBT training. Please fill out our Training Request Form and a training coordinator will contact you to see how we can work together to exceed your organization's training goals.
---
COURSE DESCRIPTION
Over 30 million people in the United States suffer from an Eating Disorder, the majority of whom meet criteria for one or more other mental disorders.  A survey done by the National Institute of Mental Health suggested 56% of individuals with anorexia nervosa, 95% of individuals with bulimia nervosa, and 79% of individuals with binge eating disorder also meet criteria for at least one DSM-IV disorders. At the same time, less than half of individuals with eating disorders seek treatment specifically for their eating disorder. Put simply, clinicians in all fields of mental health are very likely to encounter clients in their practices who have eating disorders even though these individuals may not have sought treatment for their eating disorders or presented eating disorder symptoms at intake. In addition, Eating Disorders are considered among the most lethal of all mental health diagnoses, with 1 in 5 deaths of those with Anorexia nervosa attributed to suicide.
Dialectical Behavior Therapy (DBT) is uniquely positioned to treat clients with complex and comorbid eating disorders due to the unique manner in which the therapy balances acceptance and change, teaches new skillful behavior, and integrates protocols to treat therapy interfering behaviors and manage risk. Charlotte Thomas, LCSW, has over a decade of experience in treating complex eating disorders, and serves as Program Manager for the Path to Mindful Eating Program and the Eating Disorder Intensive Outpatient Program at Portland DBT Institute. She has extensive knowledge and training in DBT as well as a passion for working with clients living with eating disorders. She is an accomplished trainer and brings materials to life using clinical vignettes and hands-on role to assist therapists in learning new skills for working with complex clients.
During this two-day training we will provide you with a brief overview of eating disorders, a comparison of the similarities and differences between DBT for Eating Disorders and standard CBT-based approaches for eating disorders, as well as important DBT adaptations for individuals with eating disorders. This training pulls from up-to-the-minute research in the field and deep clinical expertise, assisting therapists both in increasing knowledge around treating complex eating disorders and rehearsing therapeutic skills to add immediate depth to their practice.
WHO SHOULD ATTEND?
Individuals who are already applying DBT Individual Therapy in their practice and/or who directly supervise other clinicians who provide DBT. This is not an introductory training.
LEARNING OBJECTIVES
On completion, participants will be able to:
1. Understand and describe the DBT biosocial theory and how it relates to eating disordered clients
2. Explain the significance of dialectics and balancing change with acceptance
3. Understand the importance of and be able to do a behavioral analysis focusing on eating disorder behavior
4. Understand and be able to effectively conceptualize the different eating disorder diagnoses
5. Understand the cognitive, physiological, and medical complications of eating disorders
6. Apply DBT commitment strategies to clients with eating disorders
7. Structure telephone coaching to effectively support clients with eating disorders
8. Explain the similarities and differences between using DBT and CBT for eating disorder treatment
9. Shape treatment goals and priorities for the complex multidiagnostic client with an eating disorder
CONTINUING EDUCATION HOURS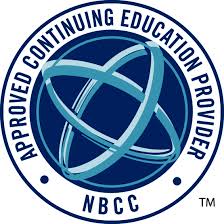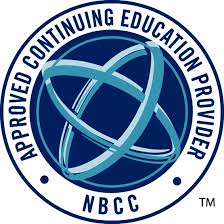 Participants who complete both training days will earn 12 CE hours.
Portland DBT Institute has been approved by NBCC as an Approved Continuing Education Provider, ACEP No. 6326.
Programs that do not qualify for NBCC credit are clearly identified. Portland DBT Institute is solely is responsible for all aspects of the programs.
PRICING
Individual Registration Fee
$349.00
Group Registration Fee for 3 or more
$325.00
Student Registration Fee
$315.00
CANCELLATIONS AND REFUNDS
A $60.00 handling fee will be deducted upon cancellation. Refund requests by fax or email must be received two weeks before the start date. In addition, the fees are non-transferrable.
PDBTI reserves the right to cancel any program due to under-enrollment, or any course due to work stoppages, instructor illness or inclement weather. If a course is cancelled, PDBTI is responsible for refunding only the course fee.
ACCOMMODATIONS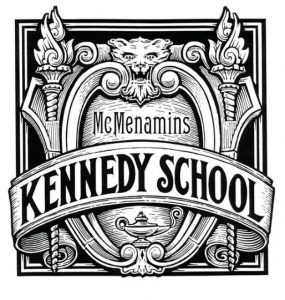 If you are in need of accommodations during your time in Portland, McMenamins Kennedy School is a memorable and comfortable place to stay. The hotel is located minutes from Portland International Airport as well as to shopping in downtown Portland.
Since its 1915 opening, this historic elementary school has been a beloved fixture of its Northeast Portland neighborhood. McMenamins renovated the once-abandoned scholastic gem and turned it into Portland's most unique hotel. Here you'll find 57 comfy guestrooms with private baths and telephones (some fashioned from former classrooms complete with original chalkboards and cloakrooms – others with an author's theme), a restaurant, multiple small bars, a movie theater, soaking pool, gift shop and a brewery (just wait until the principal hears about this!).
Information on Trimet bus, lightrail, and street car transportation can be found at