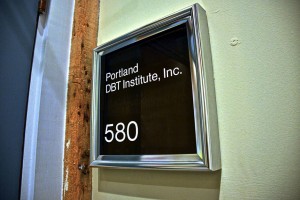 If you have registered for a 1 or 2 day training, you will be receiving an email confirmation of your registration, including your receipt, in 3-5 business days or by the Friday preceding the workshop, whichever is sooner.
Sometimes our emails don't get delivered. If you do not receive our confirmation email upon registering, please check your spam and email us at training@pdbti.org if you are not receiving our emails, to let us know. We do our best to make sure all of our emails are delivered.
If you have registered for our L(Earn)/Lunch workshops, you will receive an email with the materials and Zoom link the week of the workshop. 
For more information about Portland DBT Institute training and professional services, please subscribe to our email list.
We'll keep you up on all our latest trainings, DBT news, and other important information from Portland DBT Institute.
You'll get updates on future trainings, L(Earn)/Lunch topics, and discounts.
If you have any questions please contact our training team at training@pdbti.org or 503-290-3295