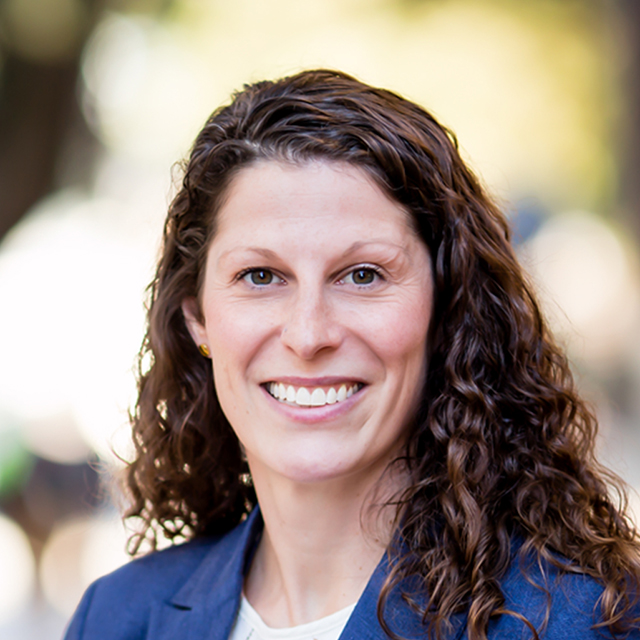 Ashley by the numbers:
6 Concerts attended in the last year (Indigo Girls, Glitterfox, Chet Faker, Dave Matthews Band (x3), Lizzo, Bruce Springsteen)
10 Books on my nightstand I aspire to consume
16 reusable grocery bags in the closet…0 on hand when I need them
---
Ashley Maliken, PhD, DBT-LBC (she/her) is a licensed psychologist with expertise in providing evidence-based treatments to adolescents, young adults and their families. She recently joined PDBTI in the role of Acting Director of Training and Quality Assurance and as a member of the Teen and Training Teams. She specializes in Cognitive Behavioral Therapy and Dialectical Behavior Therapy, and has dedicated her career to the implementation and dissemination of evidence-based practice. Dr. Maliken earned her doctorate from the University of Washington where she learned DBT with Dr. Marsha Linehan. Before coming to PDBTI, Dr. Maliken was Associate Professor and part of the DBT-LBC certified Multifamily DBT program in the UCSF Department of Psychiatry and Behavioral Sciences, and Assistant Clinical Professor at UC Berkeley. In addition to her clinical work, Dr. Maliken has worked as the Associate Training Director for the CAP Fellowship at UCSF and has extensive experience providing interdisciplinary teaching, training, consultation and supervision in DBT and CBT.
Outside of work, Ashley identifies as a cis, het, white, able-bodied neurotypical east coast native. She's returning to the PNW after a stint in the Bay Area, and is delighted by the green (less so by the chilly rain). Favorite ABC PLEASE skills include eating cookies and cream ice cream, being outside, listening to podcasts, being on time and building Legos with her kiddos.