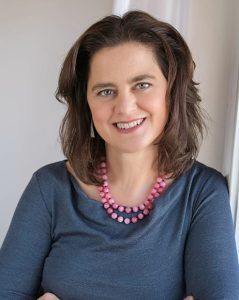 Training Postponed

Email us at training@pdbti.org to be notified when registrations open
Training: 8:30am to 3:30pm PT
11:30am to 6:30pm ET
Presented via Zoom Video Communications
Presented by
Cindy Schaeffer, PhD                         
---
COURSE DESCRIPTION
This full-day training will help providers develop evidence-based skills for addressing adolescent substance abuse in outpatient clinical settings. In particular, the training will emphasize family-focused interventions that empower parents and caregivers to take an active role in their young person's care and address the caregiver practices and family/household dynamics that may contribute to adolescent substance use. Participants will practice clinical techniques that target adolescents, caregivers, and the family system as a whole, and learn guidelines for how to sequence and integrate treatment components. Participants will learn how to assist caregivers in being warm, supportive, and understanding with their teen while also providing more structure, monitoring, and consistency in their management of teen behavior. Techniques for how to help caregivers address peer group contributions to teen substance use and test their teens for drugs will be provided, and ways of sustaining caregiver motivation will also be considered. Guidance for how and when to integrate individual teen-focused interventions (e.g., motivational enhancement, stress reduction) into a broader family-focused approach will be addressed. Participants are encouraged to bring their own case examples and questions for discussion and troubleshooting. Throughout, the training will emphasize how to engage and provide culturally-responsive care to a clinically diverse array of families including marginalized and minoritized youth and families facing multiple stressors.
LEARNING OBJECTIVES
Upon completion of this one-day workshop, participants will be able to:
Structure their clinical treatment plan so as to maximize the involvement of parents and other caregivers in the care of teens with substance concerns.
Create an individualized, multiple-systems conceptualization of adolescent substance abuse for specific clients.
Effectively deliver several caregiver and family-based intervention components to address adolescent substance use.
Be able to describe when and how to integrate key individually-oriented adolescent interventions into a broader family-based approach.
Identify various ways to tailor approaches for a culturally and clinically diverse range of youth and families.
Instructor | Dr. Cindy Schaeffer is a child-clinical psychologist and Associate Professor of Psychiatry within the University of Maryland Baltimore Division of Child and Adolescent Psychiatry. Her research and clinical activities focus on developing and evaluating family-based interventions for adolescents engaging in serious conduct problems and substance abuse. Her work draws from ecological conceptualizations of youth development and seeks to address risk factors and proximal causes of conduct problems across individual, family, peer, and school contexts. Dr. Schaeffer's research has been funded by the National Institutes of Mental Health, the National Institute on Drug Abuse, the National Institute of Justice, the Annie E. Casey Foundation, and several state-level behavioral health systems. She is the author of over 40 academic articles, many scholarly book chapters, and one clinical volume published by the American Psychological Association. She is also a co-developer of iKinnect, a linked parent-teen app system and digital mental health intervention designed to address adolescent conduct problems.
PREREQUISITES
There are no prerequisites for this course.
WHO SHOULD ATTEND?
This course is designed for mental health professionals with or without familiarity with DBT.
CONTINUING EDUCATION HOURS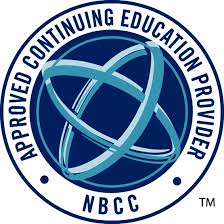 Participants who complete the full training will earn 6 CE hours.
Portland DBT Institute has been approved by NBCC as an Approved Continuing Education Provider, ACEP No. 6326. Programs that do not qualify for NBCC credit are clearly identified. Portland DBT Institute is solely is responsible for all aspects of the programs.
PRICING
Individual Registration Fee
$249.00
Group Registration Fee for 3 or more
$225.00
Student Registration Fee
$215.00
---
Private Training Requests
Portland DBT Institute training is available to schedule as a private training for your group. PDBTI's training team travels locally, nationally, and internationally, to provide evidence based, adherent DBT training. Please fill out our Training Request Form and a training coordinator will contact you to see how we can work together to exceed your organization's training goals.
---
CANCELLATIONS AND REFUNDS
A $60.00 handling fee will be deducted upon cancellation. Refund requests by fax or email must be received two weeks before the start date. In addition, the fees are non-transferrable.
PDBTI reserves the right to cancel any program due to under-enrollment, or any course due to work stoppages, instructor illness or inclement weather. If a course is cancelled, PDBTI is responsible for refunding only the course fee.