(and you may get a board complaint)
November 3rd, 2023

Training: 8:30am to 11:30am PT
11:30am to 2:30pm ET
Presented via Zoom Video Communications
Presented by
Andrew White, PhD, ABPP
DBT-Linehan Board of Certification Certified Clinician™


---
COURSE DESCRIPTION
Licensing boards serve important roles in the larger healthcare landscape by protecting the public, standardizing training requirements, and disseminating accurate information regarding the field. At the same time, mental health clinicians (and other healthcare clinicians) may notice high amounts of worry thoughts, intense fear, and persistent anxiety when thinking about or interacting with licensing boards. This fear is often driven by concerns around loss of license and like most fear, can lead to reduced problem solving strategies, rigid thought process, and inadvertent increases in risky behaviors due to lack of discussions regarding ethical concerns.
This training uses a conceptual framework proposed by Linehan (1993, 2014) as well as other emotion regulation theorists (e.g. Gross, 2014, Ellis, 1977) to find a synthesis between avoiding complaints and tolerating the reality that a complaint may occur. We will work together to find ways to improve our emotion regulation around these topics and find behaviorally specific next steps together!
LEARNING OBJECTIVES
Upon completion of this one-day workshop, participants will be able to:
Describe three of the most common reasons for clinician board complaints
Identify at least two different coping skills for coping with the emotions related to board complaints
Identify at least two of their vulnerabilities are in terms of board complaints
Create an action plan with at least two specific next steps in coping with board complaints
PREREQUISITES
There are no prerequisites for this course.
WHO SHOULD ATTEND?
This course is designed for mental health professionals with or without familiarity with DBT.
CONTINUING EDUCATION HOURS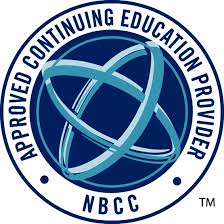 Participants who complete the full training will earn 3 CE hours.
Portland DBT Institute has been approved by NBCC as an Approved Continuing Education Provider, ACEP No. 6326. Programs that do not qualify for NBCC credit are clearly identified. Portland DBT Institute is solely is responsible for all aspects of the programs.
PRICING
Individual Registration Fee
$99.00
Group Registration Fee for 3 or more
$99.00
Student Registration Fee
$99.00
---
Private Training Requests
Portland DBT Institute training is available to schedule as a private training for your group. PDBTI's training team travels locally, nationally, and internationally, to provide evidence based, adherent DBT training. Please fill out our Training Request Form and a training coordinator will contact you to see how we can work together to exceed your organization's training goals.
---
CANCELLATIONS AND REFUNDS
A $60.00 handling fee will be deducted upon cancellation. Refund requests by fax or email must be received two weeks before the start date. In addition, the fees are non-transferrable.
PDBTI reserves the right to cancel any program due to under-enrollment, or any course due to work stoppages, instructor illness or inclement weather. If a course is cancelled, PDBTI is responsible for refunding only the course fee.