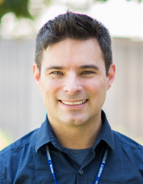 March 23rd – 24th, 2023
Training 9:00 am to 4:00 pm PST
All times Pacific                                                                                                                                                         
Presented via Zoom Video Communications

PRESENTED BY
Christopher Conley, DSW, RSW
DBT-Linehan Board of Certification Certified Clinician™


     
                   
                                Register Now
COURSE DESCRIPTION

Dialectical behavior therapy is an idiographic principle-driven behavioral treatment designed to treat clients who are multidiagnostic, self-harming, and who often have suicide behavior.  Many DBT providers are unclear when and how to move from addressing primary targets in DBT to addressing quality of life interfering mental health disorders such as social anxiety disorder, panic disorder, generalized anxiety disorder, and depressive disorders.  This workshop will assist in formulating common mental health disorders within a DBT Case conceptualization, when to move to treating mental health disorders, and focusing on CBT processes that help people to maximize freedom over their own life.
LEARNING OBJECTIVES
Conceptualize common mental health problems within a DBT case formulation
Describe common DSM 5 diagnoses from a behavioral
Describe common DSM 5 within a transdiagnostic framework
Know relevant assessment tools for treatment interventions
Implement CBT processes for treating social anxiety disorder within DBT
Implement CBT processes for treating panic disorder within DBT
Implement CBT processes for treating generalized anxiety disorder within DBT
Implement CBT processes for treating major depressive disorders within DBT
WHO SHOULD ATTEND?
This course is designed for mental health and other professionals (clergy, teachers, nurses, PCPs) who are called upon to help people improve their lives through skillful actions.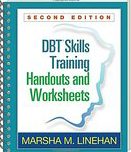 REQUIREMENTS AND PREREQUISITES
There are no prerequisites for this course. For maximal impact, we REQUIRE learners to have copies of Linehan's (2014) skills training manuals to the workshop – DBT Skills Training Handouts and Worksheets, Second Edition 2nd Edition
Copies of the DBT Skills Training Handouts and Worksheets are available for preorder on our training registration page. 
CONTINUING EDUCATION HOURS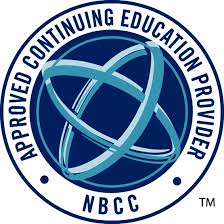 Participants who complete both training days will earn 11 CE hours.
Portland DBT Institute has been approved by NBCC as an Approved Continuing Education Provider, ACEP No. 6326.
Programs that do not qualify for NBCC credit are clearly identified. Portland DBT Institute is solely is responsible for all aspects of the programs.
PRICING
Individual Registration Fee
$349.00
Group Registration Fee for 3 or more
$325.00
Student Registration Fee
$315.00
---
Private Training Requests
Portland DBT Institute training is available to schedule as a private training for your group. PDBTI's training team travels locally, nationally, and internationally, to provide evidence based, adherent DBT training. Please fill out our Training Request Form and a training coordinator will contact you to see how we can work together to exceed your organization's training goals.
---
CANCELLATIONS AND REFUNDS
A $60.00 handling fee will be deducted upon cancellation. Refund requests by fax or email must be received two weeks before the start date. In addition, the fees are non-transferrable.
PDBTI reserves the right to cancel any program due to under-enrollment, or any course due to work stoppages, instructor illness or inclement weather. If a course is cancelled, PDBTI is responsible for refunding only the course fee.