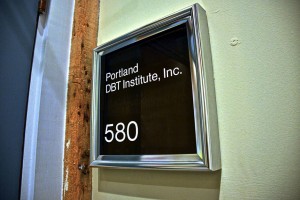 Thank you for submitting your referral to Portland DBT Institute.
Your referral has been received and is in the process of being reviewed. You will be contacted by our intake staff within 5-10 business days to verify receipt of your referral, go over any questions we may have, and answer any questions of yours. People being referred to PDBTI have access to our Enhanced Skills Training program, which are DBT skills groups you can typically get started in right away.  To learn more about the EST Program, follow the link below.  Currently, the wait list for our comprehensive DBT program 9 months but is variable on insurance type, availability for appointments, and our therapists' caseloads.
Our wait list is first come first serve. Wait times can vary depending on the needs of our clients with regards to program placement, availability of our clinicians, insurance, and other determining factors. We do our very best to place new clients in our program as quickly as possible. If you have questions about the referral you have submitted, your place on the wait list, or details about our programs, please contact our intake line at 503-290-3291.
If you are submitting a referral for a loved one and would like more information about Portland DBT Institute services, including how you can best support them in their treatment, please join us for our next Friends and Family workshop.
This workshop is highly recommended as a useful starting point for family members and friends in our clients' (or potential clients') lives. Here you will learn about Borderline Personality Disorder and other disorders that involve emotional dysregulation, Dialectical Behavior Therapy, and ways to most effectively support your loved one.