January 12th, 2024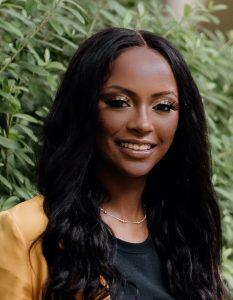 Training: 8:30am to 12:00pm PT
11:30am to 3:00pm ET
Presented via Zoom Video Communications
Presented by
Aijah K. B. Goodwin, PhD
                           
---
COURSE DESCRIPTION
Black youth in the United States experience various structural, institutional, familial, and individual stressors that may increase their risk of mental health concerns (Sohail et al., 2014). The consequences of unmet mental health needs for Black youth may include academic difficulties, social concerns, increasing rates of suicide, and other detrimental long-term outcomes (Planey et al., 2019). However, there are significant individual-level, provider-level, and system-level barriers to mental health help-seeking for Black adolescents (Planey et al., 2019). Furthermore, adolescents, especially those with anxiety, depression, and other internalizing concerns, are less likely to seek professional help and are more likely to prefer self-reliance and personal coping (Cauce et al., 2002; Planey et al., 2019). As a result, there is an increase in teenagers utilizing inaccurate or noncredible social media and other digital sources for mental health psychoeducation and support (Miller, 2022). Youth are often not centered in our understanding and use of existing engagement techniques; therefore, the strategies do not utilize the help-seeking preferences of Black youth. Clinicians will reflect on their mental health engagement techniques and learn to understand, center, and utilize the generational, cultural, and systemic preferences of Black youth in mental health accessibility, intakes, and therapy engagement.
LEARNING OBJECTIVES
Upon completion of this one-day workshop, participants will be able to:
Build awareness of the current mental health needs of Black youth.

Learn how to apply barriers and enhance facilitators to mental health help-seeking for Black youth in practice.

Utilize strategies for treatment engagement (initial intake and therapy) in mental health care that center on the needs and preferences of Black youth.
Instructor | Dr. Aijah K. B. Goodwin is a 2nd-year postdoctoral fellow and incoming Assistant Professor at the National Center for School Mental Health (NCSMH) within the Division of Child and Adolescent Psychiatry at the University of Maryland School of Medicine. Dr. Goodwin is interested in culturally responsive practices that (1) improve the mental health help-seeking to service utilization pathway for Black adolescents experiencing internalizing symptoms and (2) contribute to mental health and well-being in schools. She has also disseminated research and clinical practice focused on implementing evidence-based practices in school and community settings to improve mental and behavioral health outcomes. While her focus is on applied research to decrease mental health inequities, Dr. Goodwin also provides clinical care to youth in West Baltimore. She has received numerous awards, honors, and fellowships, enjoys mentoring rising and current students from minoritized backgrounds, and is passionate about equity in mental health care. She is a Philadelphia native, who enjoys music, social gatherings, and sports.
PREREQUISITES
There are no prerequisites for this course.
WHO SHOULD ATTEND?
This course is designed for mental health professionals with or without familiarity with DBT.
CONTINUING EDUCATION HOURS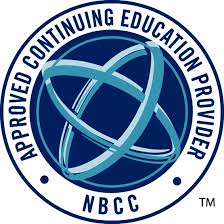 Participants who complete the full training will earn 3 CE hours.
Portland DBT Institute has been approved by NBCC as an Approved Continuing Education Provider, ACEP No. 6326. Programs that do not qualify for NBCC credit are clearly identified. Portland DBT Institute is solely is responsible for all aspects of the programs.
PRICING
Individual Registration Fee
$125.00
Group Registration Fee for 3 or more
$99.00 / person
Student Registration Fee
$99.00
---
Private Training Requests
Portland DBT Institute training is available to schedule as a private training for your group. PDBTI's training team travels locally, nationally, and internationally, to provide evidence based, adherent DBT training. Please fill out our Training Request Form and a training coordinator will contact you to see how we can work together to exceed your organization's training goals.
---
CANCELLATIONS AND REFUNDS
A $60.00 handling fee will be deducted upon cancellation. Refund requests by fax or email must be received two weeks before the start date. In addition, the fees are non-transferrable.
PDBTI reserves the right to cancel any program due to under-enrollment, or any course due to work stoppages, instructor illness or inclement weather. If a course is cancelled, PDBTI is responsible for refunding only the course fee.