This training is currently available for scheduling as a Private Training.
Private Training Requests
Portland DBT Institute training is available to schedule as a private training for your group. PDBTI's training team travels locally, nationally, and internationally, to provide evidence based, adherent DBT training. Please fill out our Training Request Form and a training coordinator will contact you to see how we can work together to exceed your organization's training goals.
---
COURSE DESCRIPTION
This course will help practitioners think through treatment planning for clients who have reduced high-risk behaviors after Stage I DBT, yet continue to struggle with significant emotion regulation difficulties and trauma-related problems. Amy will overview current thinking in the field and options available for treatment. A framework for case formulation and treatment planning will be presented with suggestions on applications to your current Stage II clients. Key principles and strategies that are particularly relevant to Stage II related problems, will be discussed, including treatment targeting, behavioral analyses, validation, informal exposure, mindfulness, and distress tolerance. Case examples will be used throughout.
WHO SHOULD ATTEND?
Individuals who are already applying DBT in their practice and/or who directly supervise other clinicians who provide DBT. This is not an introductory training.
LEARNING OBJECTIVES
On completion, participants will be able to:
Describe current state of knowledge related to stage II DBT.
Describe factors relevant to determining readiness for Stage II.
Define key treatment targets relevant to Stage II.
Describe how functional analyses are used to determine key targets and interventions for Stage II work.
Define the basic problem definition and rationale for exposure procedures.
Conceptualize targets and organize an initial treatment plan for clients ready for Stage II DBT.
---
CONTINUING EDUCATION HOURS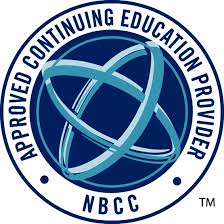 Participants who complete both training days will earn 12 CE hours.
Portland DBT Institute has been approved by NBCC as an Approved Continuing Education Provider, ACEP No. 6326. Programs that do not qualify for NBCC credit are clearly identified. Portland DBT Institute is solely is responsible for all aspects of the programs.