September 21st and 22nd, 2017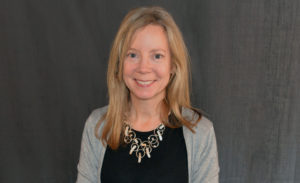 8:30am – 5:00pm
Sign in begins at 8am
PRESENTED BY
Amy Wagner, Ph.D.

LOCATION
McMenamins Kennedy School
5736 Ne 33rd Ave, Portland, Or 97211
503-249-3983


Groups of 5 or More
---
If  you are interested in this training on a date not offered, we can schedule most trainings at our site or yours, to meet your group's needs.
---
COURSE DESCRIPTION
This course will help practitioners think through treatment planning for clients who have reduced high-risk behaviors after Stage I DBT, yet continue to struggle with significant emotion regulation difficulties and trauma-related problems. Amy will overview current thinking in the field and options available for treatment. A framework for case formulation and treatment planning will be presented with suggestions on applications to your current Stage II clients. Key principles and strategies that are particularly relevant to Stage II related problems, will be discussed, including treatment targeting, behavioral analyses, validation, informal exposure, mindfulness, and distress tolerance. Case examples will be used throughout.
WHO SHOULD ATTEND?
Individuals who are already applying DBT in their practice and/or who directly supervise other clinicians who provide DBT. This is not an introductory training. .
LEARNING OBJECTIVES
On completion, participants will be able to:
1. Describe current state of knowledge related to Stage II DBT
2. Describe factors relevant to determining readiness for Stage II
3. Define key treatment targets relevant to Stage II
4. Describe how functional analyses are used to determine key targets and interventions for Stage II work
5. Define the basic problem definition and rationale for exposure procedures
6. Conceptualize targets and organize an initial treatment plan for clients ready for Stage II DBT
CONTINUING EDUCATION CREDITS
Participants who complete both training days will earn 12 continuing education credits.
Portland DBT Institute is an NBCC-Approved Continuing Education Provider (ACEP) and may offer NBCC-approved clock hours for events that meet NCBB requirements. The ACEP solely is responsible for all aspects of the program
PRICING
Individual Registration Fee
$300.00
Group Registration Fee for 5 or more
$275.00
Student Registration Fee
$225.00
Early Registration Discount:
For those registering 30 or more days in advance a $25 per person discount will be given.
CANCELLATION AND REFUND POLICY
Cancellations and Refunds – A $100.00 handling fee will be deducted upon cancellation. Refund requests by fax or email must be received two weeks before the start date. In addition, the fees are non-transferrable.
Course Cancelation – PDBTI reserves the right to cancel any program due to under-enrollment, or any course due to work stoppages, instructor illness or inclement weather. If a course is cancelled, PDBTI is responsible for refunding only the course fee.
ACCOMMODATIONS
The River's Edge offers the guests of Portland DBT Institute a 10% discount off of the best rate of the day for both the Hillside and Riverside King guestrooms.
When booking reservations, please ask for HEALTH rate plan. This rate is subject to availability at time of booking. Should the Premier Rate Plan not be available, the best available house rate will prevail.
As well as being a short riverside walk from the offices of Portland DBT Institute, travelers staying at the River's Edge will enjoy the following amenities and services.
Well-appointed guest room accommodation in either the Hillside King (343 sq. ft.) or Riverside King Guestrooms (390 sq.) Hillside guestrooms have windows which open,Riverside, a walk out patio facing the river. Both light and airy.
Guestrooms with complimentary wireless internet service, a well – lit work area, 50" flat screen television, in-room coffee, safe and large marble surfaced bathroom vanities.
24 hour access to the fitness center, Jacuzzi, sauna and steam room.
Complimentary use of the business center.
The in-house spa which offers a wide range of treatments. Please visit our website for a complete list of treatments and pricing.
The Aquariva restaurant adjacent to the hotel services, breakfast, lunch, happy hour, dinner and brunch.
Information on Trimet bus, lightrail, and street car transportation can be found at