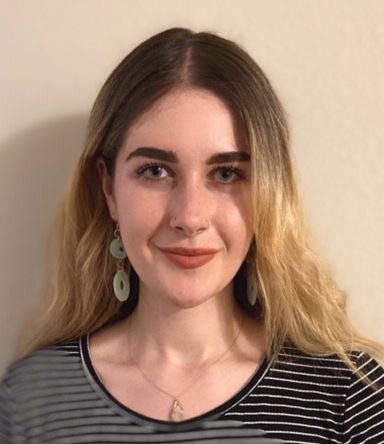 Natalie by the numbers:
1st violinist in Portland Celtic Orchestra
Top 0.5% of MCR listeners
7 years with rescue dog BFF, Moomie
---
Natalie (she/her) received her BA in Psychology from Pacific University and Sarah Lawrence College. She enjoys playing violin, spending time with her partner, and hiking the Pacific Northwest.
Natalie's professional interests include borderline personality disorder, self-injurious thoughts and behaviors, digital mental health, and evaluating and disseminating evidence based treatments. She will be pursuing a PhD in Clinical Psychology beginning Fall 2022.
At Portland DBT Institute, Natalie is the Program Administrator, a clinician in the Eating Disorders Intensive Outpatient and Adult Intensive Outpatient Programs, and a member of the Research Team. She also oversees the volunteer training program and co-facilitates a supervision group for DBT co-leaders.