June 14th and 15th, 2018
Sign in begins at 8:00am
Training 8:30am to 5:00pm
PRESENTED BY
Jesse Homan, LPC
Jesse Homan is a Certified DBT Clinician
LOCATION
McMenamins Kennedy School
5736 NE 33rd Ave,

Portland, OR 97211
503-249-3983
Groups of 5 or More
If  you are interested in this training on a date not offered, we can schedule most trainings at our site or yours, to meet your group's needs.
---
COURSE DESCRIPTION:
Providing individual DBT therapy for complex multi-diagnostic clients with Borderline Personality Disorder (BPD) is hard work and the road to treatment success is seldom straight-forward. It is easy to get  mired down in the complexity and confusion of the targets, unrelenting crises, and in-session dysfunctional behavior. Once the most extreme behaviors quiet, we might long for the days when the session road map was simple: just do a chain analysis! But without cause, then what?
This advanced workshop is intended for anyone who wishes to significantly improve their practice of doing DBT individual therapy, mastering DBT case conceptualization, and creating high-octane treatment plans based on your client's goals and your case conceptualization. This workshop is built on a framework of what we have learned over the past decades in supervising and mentoring DBT therapists through their learning and practice of DBT – all the way through the certification process. As such this workshop is particularly suited to meet the needs of experienced DBT clinicians wishing to significantly elevate their practice of DBT and prepare well for the DBT-LBC Clinician Certification process.
We will zero in on those key areas that are often the most challenging to master:
Developing a case conceptualization based on the DBT biosocial theory and primary and secondary targets;
Developing a client-specific DBT individualized treatment plan to get your client out of hell and on his/her way to a life worth living;
Creating a personalized diary card that maps directly to your client's goals, hopes, & behavioral targets;
Structuring the session, including how to strategically review the diary card, collaboratively set an effective agenda with your client (even if they don't want to), target the important topics and behaviors, and end the session well.
Creatively activating new behaviors in session and creating other behavioral rehearsal strategies for clients to practice throughout the week;
Collaboratively conducting a detailed high-octane behavioral chain analysis and solution analysis that illuminates what happened (including the context where the behavior occurred), as well as decision rules about where and how to intervene.
LEARNING OBJECTIVES:

Following completion of this two-day training, participants will be able to:
Develop detailed case conceptualizations.
Develop personalized treatment plans designed to expedite the therapeutic process.
Adapt diary cards that are specific for each client
Effectively structure individual sessions
Conduct thorough and efficient behavioral chain analysis and solution analysis.
Develop creative strategies to activate new behaviors in session and behaviorally rehearse new behaviors during the week
WHO SHOULD ATTEND?
Individuals who are already applying DBT Individual Therapy in their practice, are interested in DBT certification, and/or who directly supervise other clinicians who provide DBT. This is not an introductory training.
REQUIREMENTS
It is required that attendees are current members of a DBT team, and have received no less than 20 hours of DBT training.
CONTINUING EDUCATION HOURS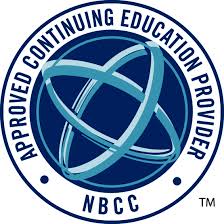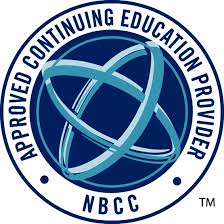 Participants who complete both training days will earn 12 CE hours.
Portland DBT Institute has been approved by NBCC as an Approved Continuing Education Provider, ACEP No. 6326.
Programs that do not qualify for NBCC credit are clearly identified. Portland DBT Institute is solely is responsible for all aspects of the programs.
PRICING
Individual Registration Fee
$300.00
Group Registration Fee for 5 or more
$275.00
Student Registration Fee
$225.00
Early Registration Discount:
For those registering 30 or more days in advance a $25 per person discount will be given.
CANCELLATIONS AND REFUNDS
A $60.00 handling fee will be deducted upon cancellation. Refund requests by fax or email must be received two weeks before the start date. In addition, the fees are non-transferrable.
PDBTI reserves the right to cancel any program due to under-enrollment, or any course due to work stoppages, instructor illness or inclement weather. If a course is cancelled, PDBTI is responsible for refunding only the course fee.
ACCOMMODATIONS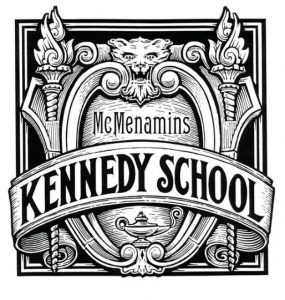 If you are in need of accommodations during your time in Portland, McMenamins Kennedy School is a memorable and comfortable place to stay. The hotel is located minutes from Portland International Airport as well as to shopping in downtown Portland.
Since its 1915 opening, this historic elementary school has been a beloved fixture of its Northeast Portland neighborhood. McMenamins renovated the once-abandoned scholastic gem and turned it into Portland's most unique hotel. Here you'll find 57 comfy guestrooms with private baths and telephones (some fashioned from former classrooms complete with original chalkboards and cloakrooms – others with an author's theme), a restaurant, multiple small bars, a movie theater, soaking pool, gift shop and a brewery (just wait until the principal hears about this!).
Information on Trimet bus, lightrail, and street car transportation can be found at