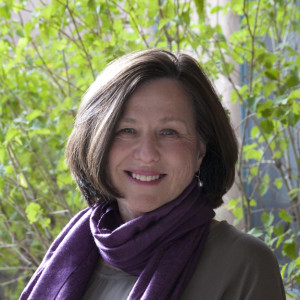 Friday, October 2nd, 2020
through
Monday, October 5th, 2020
Location
The Whidbey Institute
6449 Old Pietila Road
Clinton, WA 98236
REGISTER TODAY
---
About The Whidbey Institute

PDBTI's 4th annual Meditation and Mindfulness Retreat will again be held at the beautiful Whidbey Institute located on Whidbey Island in the Puget Sound – a ferry's ride away from Seattle. Located on 100+ acres, the wooded, peaceful grounds and gourmet organic meals inspire contemplation and tranquility.
Retreat Description
The retreat is designed to provide time and conducive conditions for participants to focus mindfully in the moment with intention and nonjudgment.
This is a silent retreat, which means that you will be encouraged to eliminate all unnecessary talking. Sitting meditation takes place between 6 am and 9 pm in the meditation room. Sitting meditation will be conducted in 25 minute intervals with 5 minutes of walking after each interval. Rest times will include work assignments such as cleaning the meditation room, and common areas. There will be a daily talk by the leader, a communal morning walk, and time for stretching, yoga or walking each afternoon, on your own. Meals are also in silence, except for the opening dinner and final breakfast.
The retreat is an opportunity to leave behind activities that might interfere with focus on your practice such as reading, working on your computer, talking or texting on your cellphone. If you need to be in contact with family or others during the retreat please do so in such a way as to not disturb the practice of others.
Who is the Retreat Leader?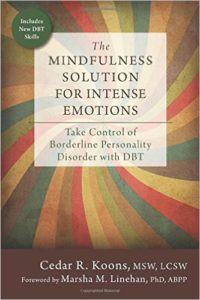 The retreat is led by Cedar Koons, MSW, a seasoned practitioner of mindfulness meditation and a student of Prem Rawat since 1974. Her many accomplishments include being the author of The Mindfulness Solution for Intense Emotions: Take Control of Borderline Personality Disorder with DBT, a DBT team leader, trainer, consultant, and board certified by the DBT Linehan Board of Certification. Cedar has assisted at retreats led by Marsha Linehan, Roshi. Cedar will give a daily talk on mindfulness and will respond to your questions both during daily Q & A and in daily opportunities for one on one interviews.
Who Should Attend

This mindfulness and meditation retreat, sponsored by Portland DBT Institute, is a two and one half day event designed both as an introduction to sitting practice for new meditators and to provide a brief, formal retreat opportunity for regular practitioners of mindfulness meditation. This retreat is inclusive of many traditions but not affiliated with any one practice, religion or belief system. People of all religious and nonreligious backgrounds are welcome to attend. This brief, formal retreat is ideal for individuals who have not previously attended a silent retreat focused on sitting meditation and mindfulness.  DBT practitioners of all levels and persons of any religious tradition or no religious affiliation are welcome to attend.
Accomodations
Shared Room $675.00  2 persons to a room maximum
Registration fee includes meals, room and board for the duration of the Mindfulness Retreat.
Please note that the facilitator, Cedar Koons, MSW, has requested that all participants stay on the premises of the retreat center to minimize possible distractions from the practice. All lodging is is contained in 2 beautiful cottages and utilize shared bathrooms.
For additional information call Christopher Williams  at 503-290-3295 or email at cwilliams@pdbti.org
REGISTER TODAY
---
CONTINUING EDUCATION HOURS
The Mindfulness and Meditation retreat is not available for NBCC Credit.
---
CANCELLATIONS AND REFUNDS
A $60.00 handling fee will be deducted upon cancellation. Refund requests by fax or email must be received two weeks before the start date. In addition, the fees are non-transferrable.
PDBTI reserves the right to cancel any program due to under-enrollment, or any course due to work stoppages, instructor illness or inclement weather. If a course is cancelled, PDBTI is responsible for refunding only the course fee.