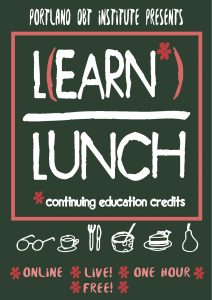 This Fall, Portland DBT Institute will offer free, online, one-hour, once-monthly, continuing education (CE) seminars from noon to 1:00pm. We are launching our series with a focus on eating disorders (ED):
When is Dialectical Behavior Therapy (DBT) the treatment of choice for persons with EDs, when is it not, and what does it look like;
DBT strategies to motivate and engage the most reluctant of ED clients; and
Best-practice guidelines for deciding what level of care is indicated for clients with EDs.
---
THE EATING DISORDER SERIES

November 18th, 2020
PRESENTED BY
Charlotte Thomas, LCSW
Pathways to Mindful Eating Program Manager
---
Wednesday, November 18th:
Deciding What Level of Care is Best for An Eating Disorders Client
Noon to 1:00pm
One Continuing Education Hour
Because of their behavioral complexity and medical severity of associated problems, treatments for eating disorders vary widely and are often offered on a continuum of care – from outpatient groups through intensive outpatient programs, partial hospitalization, residential treatment, and medical hospitalization. This seminar will focus on when the different levels of care are indicated, focusing on both medical and behavioral indicators.
LEARNING OBJECTIVES
By the conclusion of this event, participants will be able to:
List expert consensus criteria for each level of care
Describe modifications and considerations for multi-diagnostic, complex clients

Registration Full
---
CONTINUING EDUCATION HOURS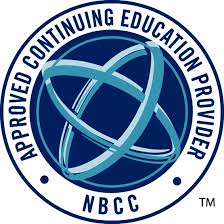 Portland DBT Institute has been approved by NBCC as an Approved Continuing Education Provider, ACEP No. 6326.
Programs that do not qualify for NBCC credit are clearly identified. Portland DBT Institute is solely is responsible for all aspects of the programs.
---
Questions about the Learn and Earn Series?
Please contact our Community Relations Liaison,
Christopher Williams, at (503) 290-3295 or EDIOP@pdbti.org.