PRESENTED BY
Ajeng Puspitasari, LP, PhD, ABPP
DBT-Linehan Board of Certification Certified Clinician™

Check back for upcoming dates!
---
COURSE DESCRIPTION
Behavioral Activation (BA) is an evidence-based psychotherapy to help patients engage in a productive, healthy, and value-driven activities. While BA was initially developed for major depression, numerous studies have demonstrated BA's effectiveness for other comorbid conditions across age and diverse population. BA as a behavioral strategy is an element of many other treatment modalities such as Dialectical Behavior Therapy (DBT), Cognitive and Behavioral Therapy (CBT), and Acceptance and Commitment Therapy. This two-day training focuses on practical core BA strategies. Training components include interactive didactic to introduce BA strategies, experiential exercises to observe and practice BA core skills, and collaborative discussion to discuss applicability and implementation strategies.
---
WHO SHOULD ATTEND?
This introductory training is designed for behavioral health and other professionals (teachers, PCPs, occupational therapists) who would like to learn about BA as a treatment for depression and comorbid conditions.
---
LEARNING OBJECTIVES
Upon completion of this two-day workshop, participants will be able to:
Describe the behavioral model of depression
Describe patient population for whom BA is effective guided by existing scientific findings
List and describe strategies to provide BA rationale
List and describe strategies to conduct BA assessment, which include informal interview, values assessment, and activity monitoring
List standardized patient-reported outcome measures to assess patient's progress and outcomes when receiving BA
List and describe strategies to develop activities hierarchy
List and describe strategies to conduct activity scheduling
List and describe strategies to assess barriers to activation
List and describe strategies to address barriers to activation
Describe facilitators to support successful BA implementation across different patient population and practice setting
---
REQUIREMENTS AND PREREQUISITES
There are no prerequisites for this course. For maximal impact, we encourage learners to read the introductory BA articles that will be sent upon registration. 
---
CONTINUING EDUCATION HOURS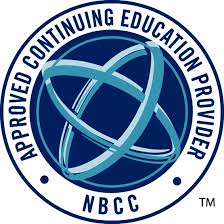 Participants who complete all three training days will earn 14 CE hours.
Portland DBT Institute has been approved by NBCC as an Approved Continuing Education Provider, ACEP No. 6326.
Programs that do not qualify for NBCC credit are clearly identified. Portland DBT Institute is solely is responsible for all aspects of the programs.
---
PRICING
Individual Registration Fee
$349.00
Group Registration Fee for 3 or more
$325.00

Student Registration Fee
$315.00
CANCELLATIONS AND REFUNDS
A $60.00 handling fee will be deducted upon cancellation. Refund requests by fax or email must be received two weeks before the start date. In addition, the fees are non-transferrable.
PDBTI reserves the right to cancel any program due to under-enrollment, or any course due to work stoppages, instructor illness or inclement weather. If a course is cancelled, PDBTI is responsible for refunding only the course fee.
---
PRIVATE TRAINING REQUESTS
Portland DBT Institute training is available to schedule as a private training for your group. PDBTI's training team travels locally, nationally, and internationally, to provide evidence based, adherent DBT training. Please fill out our Training Request Form and a training coordinator will contact you to see how we can work together to exceed your organization's training goals.