Greetings!
The Portland DBT Institute (PDBTI) is proud to formally announce the opening of our Salem, OR location- the Portland DBT Institute of Salem. This new clinic carries on our commitment to excellence and the provision of evidence-based behavioral therapies. We offer a robust, scientifically validated treatment called Dialectical Behavior Therapy (DBT) and are one of only twelve clinics in the world certified by the Linehan Board of Certification to deliver DBT in a manner consistent to the original model of care which is important for obtaining successful client outcomes. Our Salem location is currently open for referrals, and clinical care at the new office, located at 454 17th Street NE, Salem, has begun in earnest!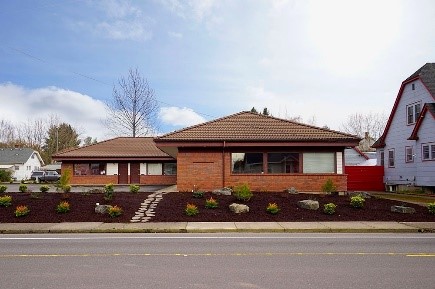 Portland DBT Institute of Salem seeks to partner with the Salem community by treating complex and difficult-to-treat behavioral problems, including suicidal and self-harm behaviors, while reducing barriers to access. This includes taking , Medicare and most private insurances to allow individuals to effectively access mental health care. It also means offering step-down services for suicidal patients transitioning from Oregon State Hospital as they continue their recovery and expanding our clinical team to keep pace with the community's needs. While we are presently offering services to individuals over the age of , we anticipate offering services to adolescents and families as well as medication management in 2019.
We feel a strong mission to deliver effective, compassionate evidence-based services to individuals who are suffering, and to lower barriers to access to these services. Our Salem location continues this mission by reducing physical barriers to access through the creation of an easily accessible, welcoming location, reducing financial barriers to access through partnering with both public and private sector insurance vendors, and reducing stigma/increasing equity through local, national, and international partnerships and direct advocacy work.
I am thankful for the opportunity to join the Salem community and am more than happy to answer questions, facilitate referrals, and meet for coffee. Please be in touch!
Best-
Andrew White, PhD
Associate Director, Portland DBT Institute
DBT-Linehan Board of Certification, Certified DBT Clinician
(503) 290-3281 (office)
awhite@pdbti.org