PRESENTED BY
Christopher Conley, M.S.W., RSW
DBT-Linehan Board of Certification Certified Clinician™

Check back for upcoming dates!
---
COURSE DESCRIPTION
Obsessive Compulsive Disorder (OCD) is a life-long disabling disorder that affects between 2-3% of the population. The disorder often goes undiagnosed and unrecognized by treatment providers. Worse still, some presentations of OCD are misdiagnosed as other disorders. While effective CBT treatments exist, many practitioners are not knowledgeable about the specific CBT strategies to use in OCD treatment and how to maintain their clients' motivation. Other providers, may provide treatments that worsen OCD. This workshop will introduce the attendees to assessment practices for OCD, common presentations of OCD, structuring treatment, and conducting treatment in order to assist your clients to have a life worth living with freedom from OCD's control.
LEARNING OBJECTIVES
On completion, participants will be able to:
Use appropriate instruments and measures to assess OCD
Articulate common and uncommon presentations of OCD
Be able to provide psychoeducation on OCD and OCD treatment
Construct effective exposure hierarchies
Be able to conduct in vivo and imaginal exposure with response prevention
Use appropriate cognitive strategies in OCD treatment
Use strategies to address family accommodation
CONTINUING EDUCATION HOURS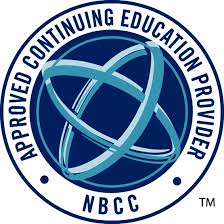 Participants who complete both training days will earn 14 CE hours.
Portland DBT Institute has been approved by NBCC as an Approved Continuing Education Provider, ACEP No. 6326.
Programs that do not qualify for NBCC credit are clearly identified. Portland DBT Institute is solely is responsible for all aspects of the programs.
PRICING
Individual Registration Fee
$349.00
Group Registration Fee for 3 or more
$325.00
Student Registration Fee
$315.00
CANCELLATIONS AND REFUNDS
A $60.00 handling fee will be deducted upon cancellation. Refund requests by fax or email must be received two weeks before the start date. In addition, the fees are non-transferrable.
PDBTI reserves the right to cancel any program due to under-enrollment, or any course due to work stoppages, instructor illness or inclement weather. If a course is cancelled, PDBTI is responsible for refunding only the course fee.
Private Training Requests
Portland DBT Institute training is available to schedule as a private training for your group. PDBTI's training team travels locally, nationally, and internationally, to provide evidence based, adherent DBT training. Please fill out our Training Request Form and a training coordinator will contact you to see how we can work together to exceed your organization's training goals.