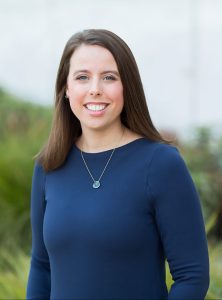 December 15th, 2023
Training: 8:30am to 3:30pm PT
11:30am to 6:30pm ET
Presented via Zoom Video Communications
Presented by
Lauren M. Haack, PhD


---
COURSE DESCRIPTION
Attention-deficit/hyperactivity disorder (ADHD) is one of the most common and costly behavioral health conditions worldwide, with most impacted youth experiencing some degree of difficulty into adolescence and adulthood. Adolescents with ADHD demonstrate deficits in core cognitive domains of executive functioning, motivation, and social-emotional processing, which may present in impeded self-regulation, task avoidance, and emotion dysregulation. In turn, adolescents with ADHD are at an increased risk for functional impairment across a variety of areas, such as school problems, peer and family conflict, anxiety, depression, and risky behaviors (including self-harm and suicide attempts). In order for providers to most effectively support adolescents with ADHD, knowledge about evidence-based practice (EBP) goals and strategies to address core ADHD deficits and related impairments is warranted. This one-day workshop will include an overview of select EBP strategies for adolescents with ADHD, including psychoeducation on adult-teen interaction styles, Organizational Skills Training, Cognitive Behavioral Therapy, mindfulness, and self-care strategies. Resources and examples for incorporating each strategy into practice will be presented. Next, the Antecedent-Behavior-Consequence (ABC) model, as well as behavior support plans aligned with the ABC model, will be introduced and applied to case examples. Finally, we will discuss how to integrate key concepts from the workshop into existing treatment plans for optimal engagement and outcomes when working with adolescents impacted by ADHD and comorbid disorders. Throughout the workshop, methods for incorporating digital health advancements and culturally-attuned approaches will be emphasized.
LEARNING OBJECTIVES
Upon completion of this one-day workshop, participants will be able to:
Connect the core ADHD deficits and related impairments with evidence-based practice goals and strategies
Utilize the ABC model to understand and manage impairment uniquely experienced by each adolescent with ADHD
Apply the 3 steps for setting up a behavioral treatment plan to improve ADHD impairment aligned with the ABC model
Integrate key concepts about core ADHD deficits and related impairments connected to evidence-based practice goals and strategies into existing treatment plans
Instructor | Lauren M. Haack, PhD, is an associate professor and licensed clinical psychologist focused on 1) cultural influences to global mental health conceptualization, assessment, and treatment, 2) accessible and culturally-attuned evidence-based services for youth and families, and 3) behavioral health provider experience, training, and consultation. Dr. Haack is involved in several current clinical research efforts, including projects funded by the National Institute of Mental Health and the National Institute of Health-Fogarty International Center focused on digital solutions to improving family access to and engagement in school-based ADHD treatment worldwide. Dr. Haack's current and previous work is featured on her website: Strivelab.ucsf.edu. When not conducting clinical research, Dr. Haack provides instruction and consultation/supervision on various UCSF Department of Psychiatry and Behavioral Science teams, including the Clinical Psychology Training Program, the Child and Adolescent Psychiatry Fellowship Program, the Juvenile Justice Behavioral Health team, and the Child and Adolescent Psychiatry Portal. She is the co-chair of the research taskforce on her department's diversity committee. Dr. Haack's work adapting, implementing, and evaluating school-home ADHD behavioral services for youth of Spanish-speaking families has been recognized with an International Society for Research on Child and Adolescent Psychology Scholarship, a Hellman Family Fellowship, and a World ADHD Congress Young Scientist Award.
PREREQUISITES
There are no prerequisites for this course.
WHO SHOULD ATTEND?
This course is designed for mental health professionals with or without familiarity with DBT.
CONTINUING EDUCATION HOURS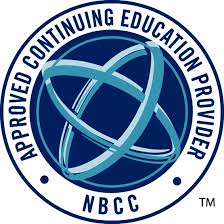 Participants who complete the full training will earn 6 CE hours.
Portland DBT Institute has been approved by NBCC as an Approved Continuing Education Provider, ACEP No. 6326. Programs that do not qualify for NBCC credit are clearly identified. Portland DBT Institute is solely is responsible for all aspects of the programs.
PRICING
Individual Registration Fee
$249.00
Group Registration Fee for 3 or more
$225.00
Student Registration Fee
$215.00
---
Private Training Requests
Portland DBT Institute training is available to schedule as a private training for your group. PDBTI's training team travels locally, nationally, and internationally, to provide evidence based, adherent DBT training. Please fill out our Training Request Form and a training coordinator will contact you to see how we can work together to exceed your organization's training goals.
---
CANCELLATIONS AND REFUNDS
A $60.00 handling fee will be deducted upon cancellation. Refund requests by fax or email must be received two weeks before the start date. In addition, the fees are non-transferrable.
PDBTI reserves the right to cancel any program due to under-enrollment, or any course due to work stoppages, instructor illness or inclement weather. If a course is cancelled, PDBTI is responsible for refunding only the course fee.