---
Strengthening Core Competencies and DBT Programs for DBT-LBC Certification

---
Pursuing DBT-Linehan Board of Certification (DBT-LBC) for your DBT program and/or clinicians?
If you or your DBT teammates are pursuing DBT-LBC Individual Certification or LBC-DBT Program Certification, consider joining us. Embedded within a standard Part II, we'll:
Carefully dissect DBT individual therapy sessions and DBT skills training groups to highlight what is/isn't DBT;
Methodically develop your capacity to build and write up a DBT case conceptualization, and develop an effective treatment plan;
Strengthen core clinical competencies
Build DBT Team cohesion and communication
Other things to know before you decide
This is not a review of basic material. All applicants are required to have already completed a five-day DBT Intensive Training or equivalent provided by a DBT expert.
Two evening sessions are included to watch/rate DBT sessions.
We may invite you to bring a case presentation (including written case conceptualization of your client and video/audio of a session) and/or a presentation of your program.
Delicious and nutritious morning breakfast and afternoon snack served daily!
TWO WAYS TO PARTICIPATE
Whenever possible, we recommend that 3 or more team members attend together. This will provide the optimal conditions to strengthen your team, your own program, and your mastery of DBT. Teams with 3+ members will have an opportunity to present a case and their program for expert feedback and advice. As time allows, participants who come on their own may also receive feedback on their cases and programs.
OUR APPROACH TO TRAINING
GO ORGANIC. We want DO (verses talking about it). We'll model then you give it a go with help and feedback.
GO BOLD. We are all in and encourage our participants to be all in with us.
LEVERAGE OUR EXPERIENCE. We've been consulting to DBT teams and DBT clinicians all over the world for over two decades. When we consult on cases and programs, we're bringing all that experience (what works, what doesn't work) to you to optimize your outcomes.
YOU BE YOUR MOST CHALLENGING CLIENT. Let us give it a go and see if we can generate effective strategies that may better work in the moment, as consider a mini treatment planning overhaul
PRICING
$1,095.00 per person
For teams of 4 or more, please contact Christopher Williams at 503-290-3295 or cwilliams@pdbti.org
JUST A BIT ABOUT OUR TRAINING TEAM
Linda Dimeff, PhD was directly trained & supervised by Marsha for nearly 20 years – both at the University of Washington and at Behavioral Tech Research, Inc. She served as Marsha's primary collaborator in the development of DBT for Substance Abusers. She's the Founder of the DBT Clinics Consortium, the Institute Director of Portland DBT Institute, and the Chief Scientific Officer at Evidence-Based Practice Institute, an organization she leads with long-time colleague Kelly Koerner, PhD. She is also a member of the DBT-LBC Program Certification team.
Jesse Homan, LPC has obtained advanced training in DBT from Marsha and has been individually supervised by Linda Dimeff since 2013. Trained in DBT Adherence Coding by Kathryn Korslund, PhD, Associate Director of Marsha's Behavioral Research and Therapy Clinic, Jesse has been providing adherence coding for numerous research trials and the DBT-LBC Clinician Certification process. He is also a member of the DBT-LBC Program Certification team.
CONTINUING EDUCATION CREDITS
Participants who complete both training days will earn 40 continuing education credits.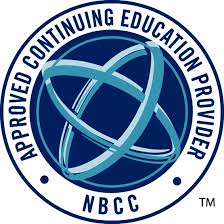 Portland DBT Institute is an NBCC-Approved Continuing Education Provider (ACEP) and may offer NBCC-approved clock hours for events that meet NBCC requirements
LOCATION
McMenamins Kennedy School
5736 Ne 33rd Ave, Portland, Or 97211
503-249-3983
ACCOMMODATIONS
Please consider the following list of overnight accommodations during your stay in Portland:
MCMENAMINS KENNEDY SCHOOL
McMenamins Kennedy School offers a 10% discount for those staying 3 nights or more. Portland DBT Institute has reserved a Limited block of rooms for participants in our CITI training. For more information on reserving 1 or more of these rooms for your team please contact Christopher Williams 503-290-3295 or cwilliams@pdbti.org
RIVER'S EDGE HOTEL & SPA
The River's Edge offers the guests of Portland DBT Institute a 10% discount off of the best rate of the day for both the Hillside and Riverside King guestrooms.When booking reservations, please ask for HEALTH rate plan. This rate is subject to availability at time of booking. Should the Premier Rate Plan not be available, the best available house rate will prevail.