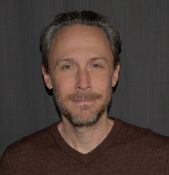 Mondays | 6:00pm – 7:30
13 weeks | 90 minutes
Led by Brian Comer, LPC
Portland DBT Institute
LOCATION
Portland DBT Institute
5200 SW Macadam Ave. Suite 580
Portland, OR 97239
This group is currently on hiatus and will be accepting new clients in the spring of 2017. If you are interested in participating in living life effectively, please submit a group only referral form
If you are not currently in treatment please use our
Standard referral form
---
GROUP DESCRIPTION
Psycho-educational in format, Living Life Effectively is more like a class than a therapy group. Through lecture, discussion, and practice exercises, clients acquire skills in:
self-awareness and acceptance
stress management
balancing expression of emotions with emotional control
effective communication drawn from DBT's distress tolerance, emotion regulation, and interpersonal effectiveness modules
WHO SHOULD ATTEND?
The Living Life Effectively group is  for individuals who would like to address:
low self-esteem and lack of confidence
mild to moderate problems with depression and anxiety
difficulty dealing with stressful situations including relationship conflict.
This group is open to clients who are currently seeing an outside therapist
PARTICIPATION REQUIREMENTS
This group is for those whose behaviors are less severe than participants in Phase I
Participants must be currently seeing a therapist. Either a PDBTI individual therapist, OR an outside therapist.
Had no psychiatric hospitalization in recent years
An assessment and termination appointment is required
WHAT IS THE FIRST STEP TO GETTING STARTED?
To get started Living Life Effectively, please fill out our electronic referral form
For general information about the group, contact Brian Comer at bcomer@pdbti.org
For registration, insurance questions, and billing questions, please contact our referral coordinator Chris Williams  at (503) 290-3295, or cwilliams@pdbti.org
We ask all individuals who wish to participate in services at Portland DBT Institute to complete an intake session in order to review goals of group, answers questions about the group process, create a brief treatment plan, and answer questions about billing and insurance procedures.
GROUP BILLING
We can work with insurance providers to bill group services. We work with most insurance companies, and charge $75 per group session if individuals wish to pay out-of-pocket.