Presented via Zoom Video Communications
PRESENTED BY
Registration Closed
---
COURSE DESCRIPTION
Compassion-Focused Therapy (CFT) is a form of therapy that draws upon evolution science, affective neuroscience, attachment therapy, and behaviorism in assisting individuals who suffer with emotional difficulties. Utilizing the purposeful cultivation of compassion, and a host of treatment strategies such as imagery, chair-work, breath-body work, and behavioral and thought experiments, CFT was developed to assist clients who struggle with issues of shame and self-criticism. In this two-day training, participants will learn a way to organize CFT into a set of layered processes and practices that will allow them to systematically understand, train, and begin to implement the practices of CFT. Additionally, participants will gain exposure to a number of core CFT concepts and will explore how to implement them through experiential practice. This workshop will particularly emphasize aspects of CFT that I think mesh well with the DBT approach and with which DBT clinicians may not already be familiar.
---
WHO SHOULD ATTEND?
This workshop is appropriate for mental health professionals, including Psychologists, Licensed Mental Health Counselors, Psychiatrists, Social Workers, and Psychiatric Nurse-Practitioners.
---
LEARNING OBJECTIVES
Upon completion of this two-day workshop, participants will be able to:
 Articulate the layered processes and practices targeted in CFT, and how they work together to
set a context for the cultivation of self-compassion.
 Describe the roles of the therapist in Compassion-Focused Therapy.
 Articulate the forms of compassionate realizations that CFT therapists seek to help clients make.
 Describe the three-systems model of emotion.
 Guide clients in exploring the ways that different motives and emotions organize their mental
experience.
 Introduce Compassionate Self work.
---
CONTINUING EDUCATION HOURS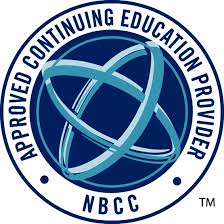 Participants who complete both training days will earn 14 CE hours.
Portland DBT Institute has been approved by NBCC as an Approved Continuing Education Provider, ACEP No. 6326.
Programs that do not qualify for NBCC credit are clearly identified. Portland DBT Institute is solely is responsible for all aspects of the programs.
---
PRICING
Individual Registration Fee
$349.00
Group Registration Fee for 3 or more
$325.00

Student Registration Fee
$315.00
CANCELLATIONS AND REFUNDS
A $60.00 handling fee will be deducted upon cancellation. Refund requests by fax or email must be received two weeks before the start date. In addition, the fees are non-transferrable.
PDBTI reserves the right to cancel any program due to under-enrollment, or any course due to work stoppages, instructor illness or inclement weather. If a course is cancelled, PDBTI is responsible for refunding only the course fee.
---
PRIVATE TRAINING REQUESTS
Portland DBT Institute training is available to schedule as a private training for your group. PDBTI's training team travels locally, nationally, and internationally, to provide evidence based, adherent DBT training. Please fill out our Training Request Form and a training coordinator will contact you to see how we can work together to exceed your organization's training goals.