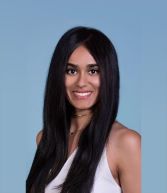 March 16th, 2023
Training 8:30 am to 3:30 pm PST
All times Pacific
Presented via Zoom Video Communications                  
PRESENTED BY
Faria Kamal, Ph.D



TRAINING IS FULL 
COURSE DESCRIPTION
Evidence-based research has shown that discrimination and racism negatively impact individual's mental health and well-being. In recent years, there has been an explicit attempt within clinical spaces to understand, acknowledge and intervene more effectively with BIPOC (Black, Indigenous, and People of Color) populations. As such, many mental health providers and teams are grappling with how to develop and implement antiracist clinical practices. This presentation focuses on helping clinicians accurately and behaviorally identify problem behaviors, taking steps to concretely build culture of antiracism on teams, and providing a framework for understanding therapeutic interventions.
This workshop is intended for anyone who wishes to significantly improve their practice of doing culturally competent individual and group therapy, gain insight into common issues of racism in clinical settings, and creating tailored interventions based on patient, therapist and organizational goals. This workshop is built on a framework of what we have learned over the past decades in supervising and mentoring culturally competent therapists. As such this workshop is particularly suited to meet the needs of experienced and new clinicians wishing to significantly elevate their practice of cultural competency and antiracism within clinical sessions.
We will zero in on those key areas that are often the most challenging to master:
Developing an anti-racism team and patient agreement.
Understanding therapist decision-making when it comes to issues of racism.
Identifying therapeutic responses following incident of racism.
Delineating common therapist dilemmas in individual and group sessions.
Identifying types and subsets of microaggressions that occur in therapy, along with specific interventions for each (sub)type.
Classify common roles and problematic reactions of White clinicians and patients in therapeutic settings, and how to more effectively respond when these roles and reactions emerge.
Outline anti-racist repair protocol.
CONTINUING EDUCATION AND LEARNING OBJECTIVES
Upon completion of this two-day workshop, participants will be able to:
Define antiracism behaviorally within clinical practice.
Build anti-racist agreements for therapists and teams.
Identifying helpful and unhelpful responses by therapists when issues regarding racism occur in individual and group sessions.
Effectively manage and intervene when microaggressions occur in therapeutic settings.
Reduce common (problematic) roles and reactions within teams and clinical sessions.
Engage in effective anti-racist repairs when needed.
WHO SHOULD ATTEND?
This course is designed for mental health and other professionals (clergy, teachers, nurses, PCPs) who are called upon to help people improve their lives through skillful actions.
CONTINUING EDUCATION HOURS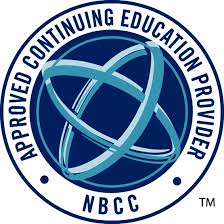 Participants who complete the training will earn 5.5 CE hours. Portland DBT Institute has been approved by NBCC as an Approved Continuing Education Provider, ACEP No. 6326.
Programs that do not qualify for NBCC credit are clearly identified. Portland DBT Institute is solely is responsible for all aspects of the programs.
PRICING
Individual Registration Fee
$249.00
Group Registration Fee for 3 or more
$225.00
Student Registration Fee
$215.00
---
Private Training Requests
Portland DBT Institute training is available to schedule as a private training for your group. PDBTI's training team travels locally, nationally, and internationally, to provide evidence based, adherent DBT training. Please fill out our Training Request Form and a training coordinator will contact you to see how we can work together to exceed your organization's training goals.
---
CANCELLATIONS AND REFUNDS
A $60.00 handling fee will be deducted upon cancellation. Refund requests by fax or email must be received two weeks before the start date. In addition, the fees are non-transferrable.
PDBTI reserves the right to cancel any program due to under-enrollment, or any course due to work stoppages, instructor illness or inclement weather. If a course is cancelled, PDBTI is responsible for refunding only the course fee.