DBT CITI: Comprehensive Implementation & Training Intensive October 2023 dates have been announced!
The innovative DBT Comprehensive Implementation & Training Intensive (DBT CITI) is designed for practitioners and programs seeking DBT Certification and Accreditation. This immersive experience in DBT has the primary goal is to build a strong and adherent DBT program, outstanding DBT clinical competence, and a highly effective DBT consultation team.
Our immersive approach applies the best of training and implementation processes and methods developed by Drs. Marsha Linehan, Kelly Koerner, Linda Dimeff and their colleagues at the University of Washington, BTECH, & BTECH Research over the past two decades. Our eyes will be squarely set on ensuring that trainees and programs will be well-prepared for Linehan's DBT Certification and Accreditation dbt-lbc.org.
DBT CITI PART I: Oct 18-20, 2023 & Oct 23-24, 2023
DBT CITI PART II:  Tuesdays in April 2024 through June 2024, see schedule for more details
DBT CITI is designed specifically for teams of individuals who work together and who seek to learn DBT and build a DBT program. Each team is required to have a team leader. Individual clinicians and teams of two will be accepted on a case by case basis following review of training applications and added to another existing DBT team.
For teams of 10 or more, special pricing is available. Tricia Satre, 503-290-3293 or tsatre@pdbti.org
For more information, click here.
CONTINUING EDUCATION HOURS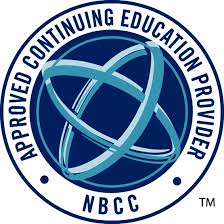 CITI Part I Participants who complete ALL training days will earn 30 NBCC CE hours
CITI Part II Participants who complete ALL training sessions will earn 30 NBCC CE hours
Portland DBT Institute has been approved by NBCC as an Approved Continuing Education Provider, ACEP No. 6326.
Programs that do not qualify for NBCC credit are clearly identified. Portland DBT Institute is solely is responsible for all aspects of the programs.